Give a Mother's Day Gift that Lasts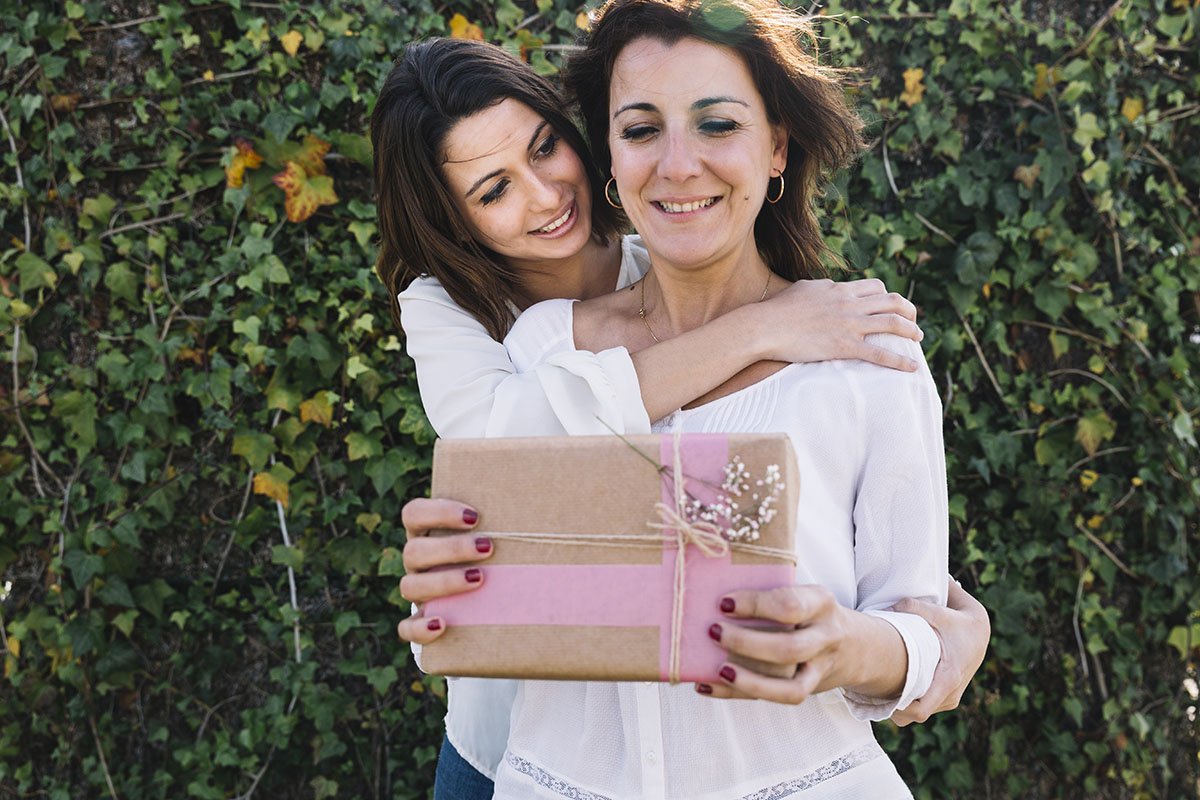 Getting Mum the perfect Mother's Day gift can be tough.
Between the cliché gifts (like flowers and cookbooks) and gag gifts (like coffee cups with funny logos or pictures), it's too easy to make this special day into a joke.
Fortunately, there are a lot of affordable ways to express your appreciation without being too cheesy. 
And one way to show you care is to give a gift that improves your Mum's health.
This is why Passion Family Dental North Lakes has put together a handy list of Mother's Day gifts that show your love by supporting your Mum's dental health!
#1 Get Mum a Treatment!
The possibilities here are as endless as your Mum's dental needs and wants.
The best place to start is with a routine check-up and clean, or if she thinks her smile has tarnished over time, hook her up with teeth whitening.
If you are thinking it is too hard to gift wrap a dental check-up and clean, then think again.
At Passion Family Dental North Lakes, we can give you a special Mother's Day Pamper Voucher to gift to the special lady in your life, we promise to treat her like a queen and make her visit an enjoyable experience for her.
#2 Mouthguards for the Athletic Mum!
Teeth are vulnerable to damage other than cavities. Sports such as basketball, martial arts and rugby, for instance, put athletes' teeth into situations in which they can be chipped, cracked, or even knocked out.
At Passion Family Dental North Lakes, we create custom-made mouthguards. If your Mum plays a contact sport why not consider giving her something to protect her smile.
A mouthguard will help keep your Mum's teeth safe when she is playing her favourite sport.
Mouthguards are custom-made, so they fit perfectly and provide the best comfort possible. We can even make them in her favourite colour!
#3 Electric Toothbrush
Electric toothbrushes are great at removing dental plaque and can be much easier to use than regular toothbrushes.
This is particularly useful if you have a Mum with arthritis or other flexibility issues.
Dentists suggest brushing teeth for a solid two minutes, but the reality is most people do not dedicate enough time to cleaning and only commit about 45 seconds to their teeth, tongue, and gums.
Most electric toothbrushes have internal timers that can make your Mum fully conscious of her brushing time, and even alert her every 30 seconds to move to a new quadrant of her teeth!
#4 Water Flosser
A water flosser uses small jets of pressurised water to wash bacteria, food, and other types of debris from the mouth.
A water flosser not only removes debris and bacteria that a toothbrush may miss, but it can also help massage the gums.
This can help increase blood circulation and keep gums healthy! Water flossers are also great for anyone who has trouble with precise coordination in small areas that flossing requires.
#5 DIY Toothbrush Holder, for that personal touch
Does your Mum like gifts that you make for her yourself? Something above the level of he macaroni cards and hand-made gift certificates ("Good for one hug")?
Then she'd probably enjoy a personalised toothbrush holder to brighten up the bathroom and make brushing more fun.
There are ideas all over the Internet, including toothbrush holders made out of action figures and another made from a melted toothbrush (that's either abstract or really weird!)
Most of these are simple to make, and inexpensive for gift-givers on a budget. Best of all, they are personalised for Mum, and personally created by you!
Whatever you decide to do for your Mum this Mother's Day, the greatest gift you can give her is your time, your love and your appreciation.
The Passion Family Dental North Lakes Answer!
At Passion Family Dental North Lakes, we believe high-quality dental care can only be achieved by placing our customers first.
We have free parking, allocated specifically for our patients is available on site, as well as on-street parking.
We are wheelchair friendly!
North Lakes dentist also serves local communities in Mango Hill, Deception Bay, Griffin, Murrumba Downs, Redcliffe, Narangba, Petrie, Burpengary, Bracken Ridge and Morayfield.
Customised Take-Home Whitening Kits for only $180 per arch*
To learn more about our teeth whitening promotion, call us on (07) 3465 1199 or visit us at Unit 4/6 Endeavour Boulevard in North Lakes.