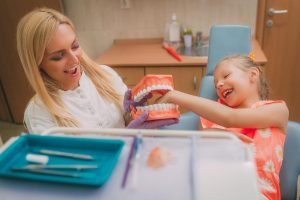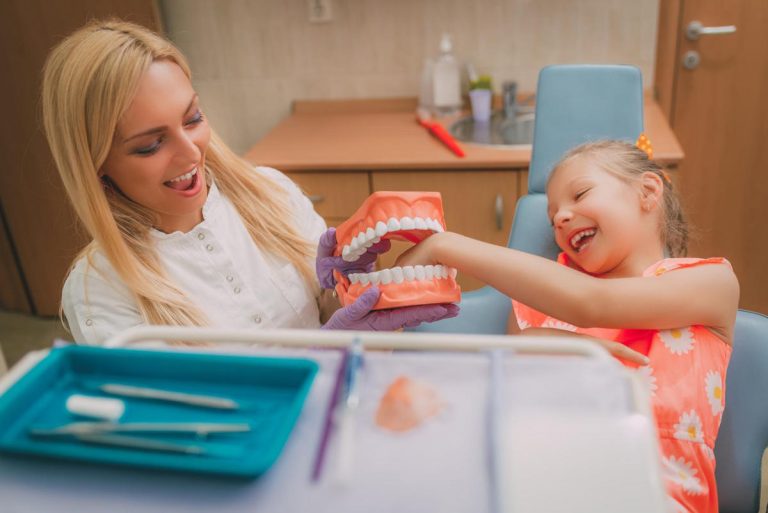 Passion Family Dental offers unparalleled world-class dental service in the Bracken Ridge area.
Not just because we provide affordable, high-quality dental services but also because we have grown to become one of the major dental health care providers in Bracken Ridge, and our dental services meet and exceed the standards found anywhere else in the community.
Situated in a calm and secure neighbourhood, Passion Family Dental is committed to providing comprehensive, professional, and state-of-the-art dental care to our patients.
Our Services
Preventive Dentistry
One essential dental practice is preventive care. It helps you and your loved ones maintain good oral health by preventing problems before they take hold in your mouth and cause additional complications. Consistent examinations including X-rays and professional teeth cleaning are the primary methods of preventive dentistry. The preventive care you book with us will allow our dental team to screen your gums and your teeth effectively. In this way, any obvious problem can be easily tackled and kept in check.
Our preventive dentistry services include:
General Dentistry
General dentistry diagnoses, treats, and manages the patient's general oral healthcare needs. A series of exams is performed to detect tooth decay, oral cavities, and root canals that need to be treated and filled. At Passion Family Dental, we deliver professional dental care in a comfortable atmosphere for the residents of Bracken Ridge. We do our best to assist you in achieving the best oral condition, one which protects your teeth, improves your smile, and improves your overall wellbeing.
Our general dentistry service includes:
Cosmetic Dentistry
Cosmetic dentistry is a type of dental care that enhances the dental features that you want to change or improve. Passion Family Dental will help you feel good about yourself. We offer a wide range of cosmetic dentistry methods for you to choose from.
Our cosmetic dentistry services include:
Restorative Dentistry
In some cases, regardless of how much we try hard to take care of our teeth, we may end up needing more dental care. When you visit us at Passion Family Dental, your smile can be restored using the affordable and convenient restorative dental services that we offer. If you are in Bracken Ridge and you are searching for a dentist nearby, Passion Family Dental is the place to be.
Our services include:
Dental Emergency Patients from Bracken Ridge
If you are in serious pain and require urgent attention, our dental emergency services are always ready to help you overcome such unexpected dental circumstances. We also focus on your convenience, offering free parking on-site, as well as on-street parking. We are also wheelchair friendly!
Call us at (07) 3465 1199 immediately. We will attend to you with utmost urgency and care.
Our regular hours are from Monday to Friday from 8:00 am to 5:00 pm. For patients needing attention on Saturdays, Sundays, or after hours, call us to set an appointment.
Directions from Bracken Ridge