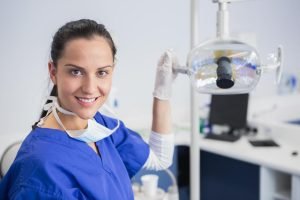 Passion Family Dental North Lakes offers unparalleled world-class dental services in North Lakes, Rothwell and the surrounding area.
We provide affordable, safe, and state-of-the-art dental services.
We have grown to become one of the major dental healthcare providers, meeting and exceeding industry and community standards.
Composed of a team of devoted and exceptionally qualified dentists, we are committed to the highest standards of excellence in dentistry.
We are dedicated to helping the community and its surrounding suburbs keep and enhance their residents' oral health.
Our Services Rothwell
Preventive dentistry
Preventive dentistry services offered in our practice help you and your family maintain optimum dental health and protect your teeth to prevent dental problems caused by diseases and injury.
We help you retain your beautiful and healthy smile while giving you the dental service you deserve.
We are committed to providing you with safe and high-quality preventive dental services.
Our preventive dentistry services include the following:
General Dentistry
General dentistry is centred on diagnosing, treating, and managing a patient's general oral healthcare.
A series of exams are performed to detect tooth decay, gum issues or disease, bone loss and infection.
We deliver professional dental care in a comfortable atmosphere for the patients.
Our dental team is dedicated to helping you achieve the best oral condition you can achieve.
Our general dentistry services include the following:
Cosmetic Dentistry Rothwell
You may feel conscious about your teeth if they are chipped, discoloured, misshaped, crooked, or missing.
You may tend to cover your mouth every time you talk or laugh or avoid revealing your teeth in photos.
Aside from affecting your confidence, having damaged teeth can also affect your oral health, particularly if damaged teeth are ignored.
Your dentist is able to assess the complexity and severity of your problem and suggest appropriate treatment.
Cosmetic dentistry focuses on enhancing and improving the appearance of your teeth and smile.
Our dental team provides high-quality cosmetic dental services and is ready to assist you along the way to achieve your desired outcome.
Our clinicians will listen to your needs and expectations and discuss an extensive range of options that will help you achieve a beautiful and healthy smile.
Our cosmetic dentistry services include the following:
Restorative Dentistry
Do you have deep cavities that cause pain when you eat or drink hot or cold beverages? Has one or more of your teeth been severely damaged due to injury or trauma?
Whether you have teeth that have gotten worse due to grinding, or you have damaged teeth due to an accident or other injuries, we offer procedures and services to restore your smile to its former health and beauty.
Among our most popular restorative procedures are white fillings, crowns, bridges, and veneers.
Restorative dental treatments help patients restore their oral health.
Our goal is to use our restorative treatments to strengthen and save your natural teeth.
Our restorative dental services include the following:
Dental Emergency Rothwell
Our dental clinic provides fast and effective emergency dental care for patients in pain.
Services that may be required in cases of emergency include:
If you are in severe pain or have a dental emergency, call us on (07) 3465 1199 immediately. We will attend to you with utmost urgency and care.
Our regular hours are from Monday to Friday from 8:00 am to 5:00 pm. For patients wanting a reservation on Saturdays, Sundays, or after hours, please call us to book an appointment.
We are located at Unit 4/6 Endeavour Boulevard in North Lakes.
Directions from Rothwell