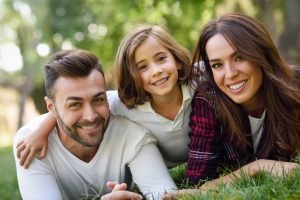 Passion Family Dental North Lakes is a modern dental clinic helping residents in North Lakes, Kippa-Ring and the surrounding areas.
We use the latest dental methods and technology to make your dental visit comfortable and satisfying.
With exceptionally trained staff and creative treatments, we prioritise our patients' comfort and dental well-being, offering the best advanced dental procedures.
Our dental clinic is equipped to provide patients with the best quality dental care.
Our Services
Preventive Dentistry Kippa-Ring
One essential element of dental treatments is preventive care.
Preventive dentistry helps you keep good oral health by avoiding infections before they take over your mouth and cause a variety of complications and pain.
Our preventive dentistry services include the following:
General Dentistry
General dental care helps treat and manage one's oral healthcare needs.
Dental examinations are carried out to detect tooth decay as well as any possible gum or soft tissue disease.
We provide professional dental care, in a comfortable atmosphere, for the patients.
We will assist you in achieving the best oral health you could ever have.
Our general dentistry services include the following:
Cosmetic Dentistry Kippa-Ring
Patients are encouraged to receive regular comprehensive examinations and professional dental cleaning with us.
During your appointment, we will also discuss your overall health, how diet may affect your teeth, and demonstrate correct brushing techniques.
To maintain your ideal oral wellbeing, we recommend visiting your dentist at least twice a year.
Children should learn proper oral hygiene from an early age.
These practices are intended to ensure that their teeth are clean and healthy; it will help them develop a lifelong and very natural approach to visiting the dentist.
Our cosmetic dentistry services include the following:
Restorative Dentistry
In restorative dentistry, we perform procedures that keep your mouth healthy and functional or return it to a healthy and functional state.
We work with you to help make sure that your mouth stays as healthy as possible.
Our restorative dentistry services include the following:
Dental Emergency Kippa Ring
When dental emergencies occur, what is the best course of treatment? Should you attempt to repair the problem or let it go until it causes more problems?
We know that addressing a damaged tooth early will save you time and money; we can help you decide what procedure suits you and your budget.
Services that may be required in cases of emergency include:
If you are experiencing severe pain or having a dental emergency, call us at (07) 3465 1199 immediately. We will attend to you with utmost urgency and care.
Our regular hours are from Monday to Friday from 8:00 am to 5:00 pm. For patients needing attention on Saturdays, Sundays, or after hours, call us to set an appointment.
We are located at Unit 4/6 Endeavour Boulevard in North Lakes.
Directions from Kippa Ring