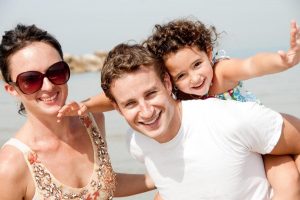 Passion Family Dental North Lakes offers unparalleled world-class dental service in North Lakes, Kallangur and the surrounding area.
With exceptionally trained staff and creative treatments, we prioritise our patients' comfort and dental wellbeing, offering the best, modern dental procedures.
Composed of a team of devoted and exceptionally qualified dentists, we are committed to the highest standards of excellence in dentistry.
We are dedicated to helping the Kallangur community and its surrounding suburbs keep and enhance their residents' oral health.
Our Services
Preventive Dentistry Kallangur
Though many people fear visiting the dentist, what they don't know is that proper dental care does not require difficult and painful procedures.
They might also not know that they can decrease their overall number of visits to the dentist.
Preventive dentistry is your protection against different dental conditions such as periodontal disease and tooth loss.
Preventive dentistry involves a joint effort between you and your dentist to ensure proper dental care each day.
We want to help everyone in the area avoid costly and invasive procedures.
While you are with us, we will help you maintain your oral health as well as your general health.
Our preventive dentistry services include the following:
General Dentistry
Patients are encouraged to receive a regular comprehensive examination and professional dental cleaning with us.
During your appointment, we discuss your overall health, how diet may affect your teeth, and demonstrate correct brushing techniques.
To maintain your ideal oral wellbeing, we recommend visiting your dentist at least twice a year.
Children should learn proper oral hygiene from an early age.
We will show you and your child correct brushing techniques that are intended to ensure that their teeth are stay clean and healthy between dental visits; it will also help them develop a lifelong and very natural approach to visiting the dentist.
Our general dentistry services include the following:
Cosmetic Dentistry Kallangur
Cosmetic dentistry improves the appearance of your smile. Our dental team offers high-quality cosmetic dental services that give you your money's worth.
We are here to guide you at every step of the way to achieve your desired outcomes.
Our dentists are dedicated to giving their full attention to your needs and will discuss a wide selection of treatments to you.
Our cosmetic dentistry services include the following:
Restorative Dentistry
When you visit us, your smile will be restored with the high-quality products and services that we provide.
Restorative treatments such as white fillings, crowns, and veneers can be used to restore teeth that have been damaged by injury, decay, or grinding.
If you are searching for a dentist nearby, our dental clinic is the place to be.
Our restorative dentistry services include the following:
Dental Emergency Kallangur
Accidents occur, and knowing what to do when one happens can mean the difference between saving and losing a tooth.
We always endeavour to have appointments available for patients in an emergency or experiencing pain.
Services that may be required in cases of emergency include:
If you are experiencing severe pain or having a dental emergency, call us at (07) 3465 1199 immediately. We will attend to you with utmost urgency and care.
Our regular hours are from Monday to Friday from 8:00 am to 5:00 pm. For patients needing attention on Saturdays, Sundays, or after hours, call us to set an appointment.
We are located at Unit 4/6 Endeavour Boulevard in North Lakes.
Directions from Kallangur