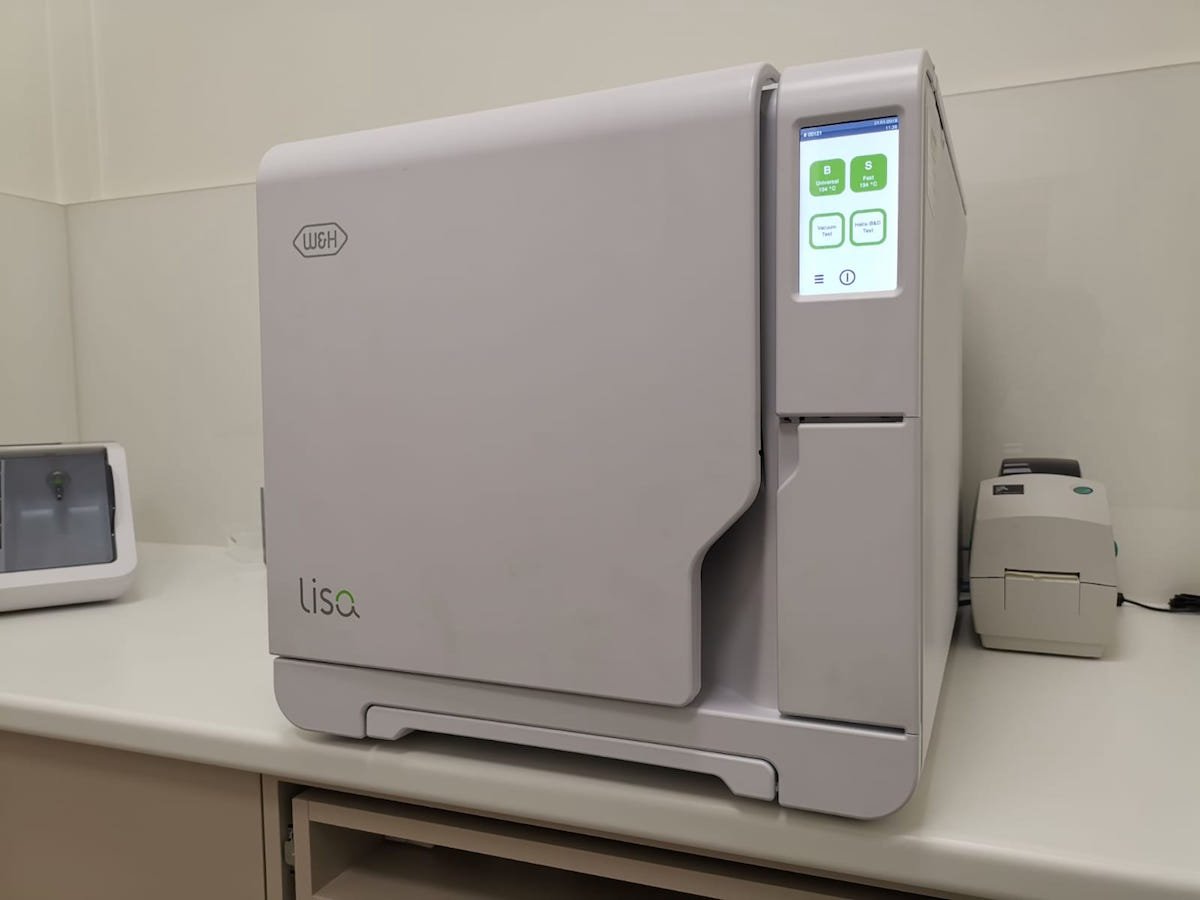 Clinically, our patients can trust that we meet (and often go above) the standards set out by the Australian Dental Association, including infection control and cross contamination protocols.
Our practice is equipped with the latest sterilization equipment. We strive to ensure that we are always up to date with our equipment (including their maintenance and calibration) as well as our methods and techniques.
We ensure that proper infection control procedures are always thoroughly followed. Whenever possible single-use instruments are used and are disposed of in a safe manner.
Multi-use instruments are sterilized in an autoclave and staff ensure all sterilizing parameters are always met.
Instruments are stored in a way that safeguards them against exposure to any possible exposure to cross contamination.
The safety of our staff and patients is important to us, so all staff wear correct personal protective clothing, and are fully trained in the latest techniques and products used for infection control.
The clinical team wear gowns, gloves, masks and protective eyewear when working, and require patients to wear tinted protective eyewear to help protect their eyes from any potential harm.
We follow the Australian Dental Associations Infection Control Guidelines by using a combination of hand washing techniques – good old-fashioned soap and water (using a hospital grade soap of course) and antibacterial hand gels.
Our hands are washed before and after every patient and often numerous times in between. You will see that every time we enter or leave a room, we use the antibacterial gel to cut out any risk of cross contamination.
If you had any questions or concerns regarding our infection control techniques, please don't hesitate to ask; we are quite proud of the protocols we have in place to ensure staff and patient safety. You can relax knowing that you are in safe hands with us.
Call (07) 3465 1199 or visit us at Unit 4/6 Endeavour Boulevard in North Lakes.