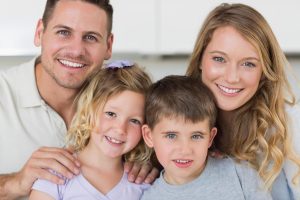 Passion Family Dental North Lakes offers unparalleled world-class dental service in the Dakabin area.
Passion Family Dental North Lakes provides affordable, safe, and state-of-the-art dental services.
We have grown to become one of the major dental health care providers in Dakabin, meeting and exceeding community and industry standards.
Composed of a team of devoted and exceptionally qualified dentists, we are committed to the highest standards of excellence in dentistry.
At Passion Family Dental North Lakes, we are dedicated to helping the Dakabin community and its surrounding suburbs maintain and enhance their residents' oral health.
Our Services
Preventive Dentistry
Preventive care helps you and your loved ones maintain good oral health by preventing problems before they take over your mouth and cause advanced complications.
Dental treatments such as examinations, X-rays and professional teeth cleaning are the main methods of preventive dentistry.
The preventive care we offer will allow our dental team to screen your gums and teeth so any obvious problem can be easily tackled and kept in check.
Our preventive dentistry services include:
We encourage residents of Dakabin to receive a regular comprehensive examination and professional dental cleans.
During your dental appointment, we will discuss your overall health and how diet may affect your teeth and demonstrate correct brushing and flossing techniques.
To maintain your ideal oral well-being, we recommend visiting your dentist at least twice a year.
Children should learn proper oral hygiene techniques from the moment the first tooth erupts.
Our dental team will take the time to show you and your child correct brushing techniques.
These practices are intended to ensure that their teeth are clean and healthy; it will help them develop a lifelong and very natural approach to visiting the dentist.
General Dentistry
Our general dentistry services include:
General dentistry are the more common dental treatments that a dentist will do for you. They fall under two categories – Cosmetic Dentistry and Restorative Dentistry.
Cosmetic Dentistry
Cosmetic dentistry is focused on enhancing the dental features that you want to change or improve.
Passion Family Dental North Lakes will help you feel good about your smile. We offer cosmetic dentistry options to help you improve your smile.
Stained, discoloured, and cracked teeth (to name a few potential problems) can affect the way you interact with the world.
If you always hide your smile, you might find yourself avoiding or missing out on life's most significant events, such as going on that first date or auditioning for the lead role in a play that you know is meant for you.
Our cosmetic dentistry services include:
Attractive white fillings or teeth whitening treatments can effectively restore you smile to a beautiful natural appearance.
Sometimes further treatment is necessary to get that desired smile.
Other more significant treatments that fall under the cosmetic umbrella include dental crowns and veneers and dentures.
Restorative Dentistry
Do you have deep cavities that cause pain when eating or drinking hot or cold beverages? Has one or more of your teeth been badly damaged due to decay or injury? You are not alone, and there is hope.
Whether you have teeth that have been damaged due to an accident or other injury, or you need root canal treatment, we offer treatment services to restore your smile to its former health and beauty.
Among our most popular restorative procedures are white fillings and crowns, bridges, and veneers.
Our restorative dental treatments help patients from the Dakabin area restore their oral health.
At Passion Family Dental North Lakes, our goal is to save your natural teeth by performing restorative dental treatments whenever possible.
Some of our restorative dental services include:
Dental Emergency Patients from Dakabin
If you are experiencing severe pain that requires urgent dental attention, our dental emergency services are always ready to help you.
We also focus on your convenience, offering free parking on-site, as well as on-street parking. We are also wheelchair friendly!
Call us at (07) 3465 1199 immediately. We will attend to you with utmost urgency and care.
Our regular hours are from Monday to Friday from 8:00 am to 5:00 pm.
For patients needing attention on Saturdays, Sundays, or after hours, call us to set an appointment.
We are located at Unit 4/6 Endeavour Boulevard in North Lakes.
Directions from Dakabin