Happy Gas North Lakes and Mango Hill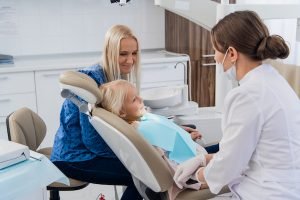 We understand that you may be afraid to visit the dentist, but know that you're not alone.
Happy gas is effective and fast-working sedation options, with zero downtime and minimal side effects.
When inhaled, the gas slows down the body's reaction time. This results in a calm, euphoric feeling.
Happy gas can be used to treat pain. It also functions as a mild sedative. Because of this, it is sometimes used before dental procedures to promote relaxation and reduce anxiety.
Happy gas works fast as a sedative, but it doesn't take long for the effects to wear off.
The Effects of Happy Gas
Happy gas uses minimal sedation and will leave you feeling a general sense of euphoria.
Unlike general anaesthesia – where you are put into an unconscious state, you will remain fully conscious and will be able to respond to your dentist's request or directions.
You can also swallow, talk, or spit as needed during a procedure.
You may experience some of the following:
Lightheadedness
Calmness
Soothing
Relieves anxiety
Minimal to no pain
Floating feeling (euphoria)
Suppresses individual senses including hearing, touch, and pain
Giggling or laughing
Tingling in the hands and body
FAQ: Happy Gas for Your Dental Work
Your Title Goes Here
Your content goes here. Edit or remove this text inline or in the module Content settings. You can also style every aspect of this content in the module Design settings and even apply custom CSS to this text in the module Advanced settings.
What is happy gas?
Nitrous oxide also referred to as "happy gas", is a mild sedative that your dentist may use to help calm patients calm down during dental procedures. This colourless gas is commonly administered to help young (and old) patients with pain and nervousness.
Is happy gas safe for children?
Happy gas is a safe sedative agent that may aid in assistance for certain dental procedures. It is a safe method to reduce anxiety among pediatric patients. In short, happy gas has an excellent safety record when administered by a trained professional.
When would a dentist possibly recommend using happy gas for my child?
Your dentist may recommend happy gas for long procedures, children who are scared or have difficulty sitting still, children with gag reflexes and/or children with special needs. The advantage(s) of using happy gas may include: reduced anxiety, limit unwanted movements or reactions during treatment, raised pain tolerance, increased tolerance for a longer appointment and reduced gagging.
How does it work?
Mixed with oxygen, happy gas is inhaled through a small mask and works in just a few minutes. As your child breathes through their nose, they will then relax and experience euphoric feelings. Happy gas will not cause your child to sleep. Instead, they will remain awake and calm through the procedure.
How long does it last?
Only the duration of your child's procedure. After the mask is removed, the effects of happy gas will wear off.
Are there other types of sedation?
Yes, there are different types of sedation, like oral, happy gas and intravenous, so it's important to discuss treatment options with your North Lakes dentist prior to your appointment to choose what is best for your child.
Happy Gas Sedation in North Lakes and Mango Hill
We understand that dental treatments can be dreadful for some.
At Passion Family Dental North Lakes, your North Lakes dentist will thoroughly explain the use of happy gas and your safety at your appointment.
If you are looking for expert sedation dentist North Lakes. Call (07) 3465 1199 or visit us at Unit 4/6 Endeavour Boulevard.