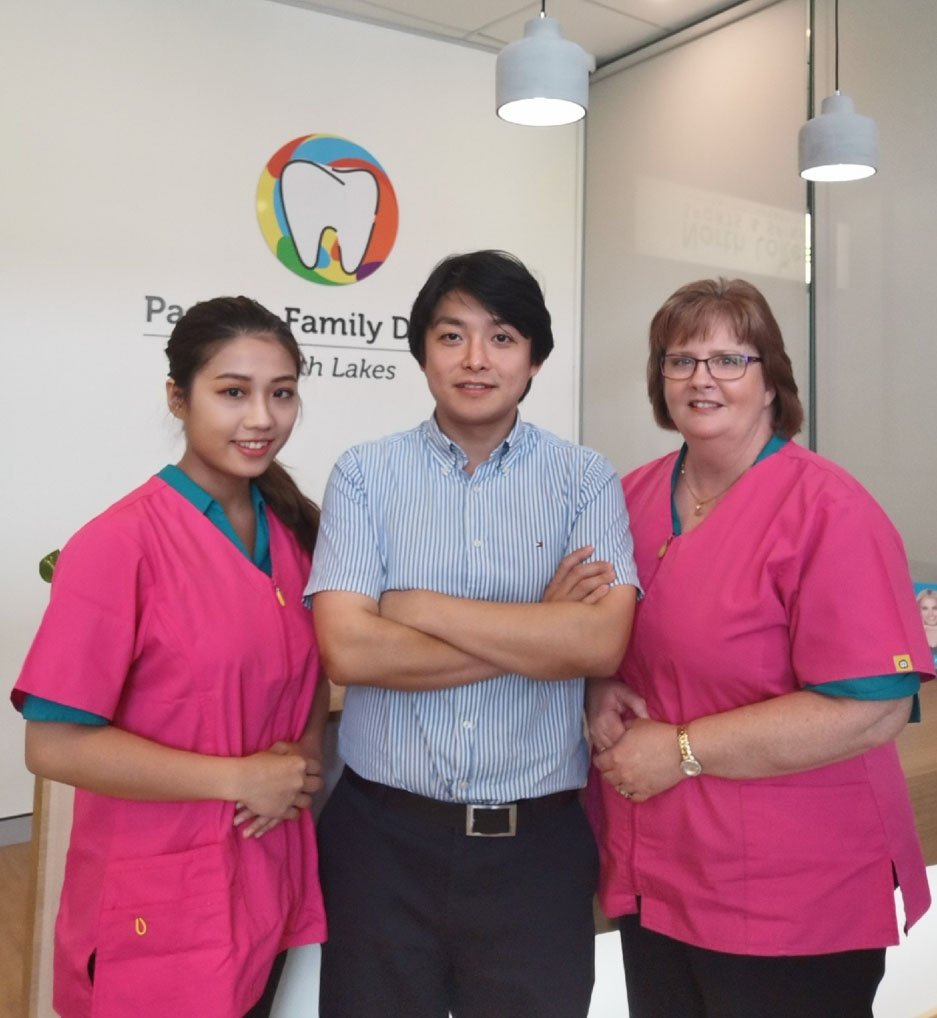 What Positions Are Available?
Passion Family Dental North Lakes is always on the lookout for the most talented and caring people to join us in every role. We have positions for dentists and dental assistants.
Experienced dentists with a compassionate outlook who puts his/her patients needs before all else are welcome to apply.
For our dental assistants, we hire the best person for the role, someone who is genuinely caring and considerate, regardless of prior dental experience – so we are asking for both experienced and inexperienced people to apply.
Who Should Apply?
As we have mentioned, our priority in finding our team members is mostly based on personality.
Both our team members and our patients are like family to us, so we need to make sure that anyone who joins our team has a similar outlook on life.
If the following sounds like you then you could be the next person to join our Passion Family Dental Family:
Do you love helping others?
Do you often find yourself smiling and do you take pleasure out of making others smile?
Do you like to have a good laugh and enjoy going to work?
Do you want to be a part of a team that supports and encourages each other?
Are you committed to providing quality care to our patients?
Do you feel pride in the work that you do, and want to feel that your work has a real meaning and makes a difference to people's lives?
Are you able to have fun but also remain professional and respectful to others?
Our goal is that all members of the Passion Family Dental North Lakes family (both our team members and patients) feel just as happy as they walk in our door as when they leave, looking forward to the next visit.
If you answered yes to the questions above then you may just be a perfect person to be the next member of our dental family.
We only ever look for the best, the brightest and the most cheerful person for every role at Passion Family Dental North Lakes. We look forward welcoming our next family member soon!
How To Apply?
If you are a fun, passionate and positive person with great customer service, and you want to work with a team that is committed to helping each other achieve personal and professional growth, then you should definitely apply for a position at Passion Family Dental North Lakes.
To apply for a position at Passion family Dental North Lakes, and to allow us to get to know you a little bit, applicants must complete the tasks outlined below:
1. Attach a resume and a photo of yourself
2. Days and hours you are available to work
3. A short story telling us:
a. What you are passionate about professionally and what tasks are you really great at? Give examples
b. What are you not so great at, or not particularly interested in professionally? Give examples
c. Tell us about a time you took the initiative to learn something new to improve your performance or when you have helped a team member learn something new
d. Tell us about a time when you helped to change an existing system or procedure that improved outcomes or efficiency of a task
e. Tell us how you go about delivering outstanding customer service
Email to recruitmentpfd@outlook.com.