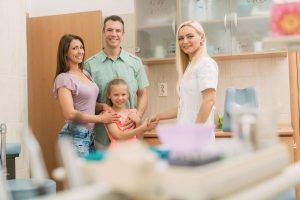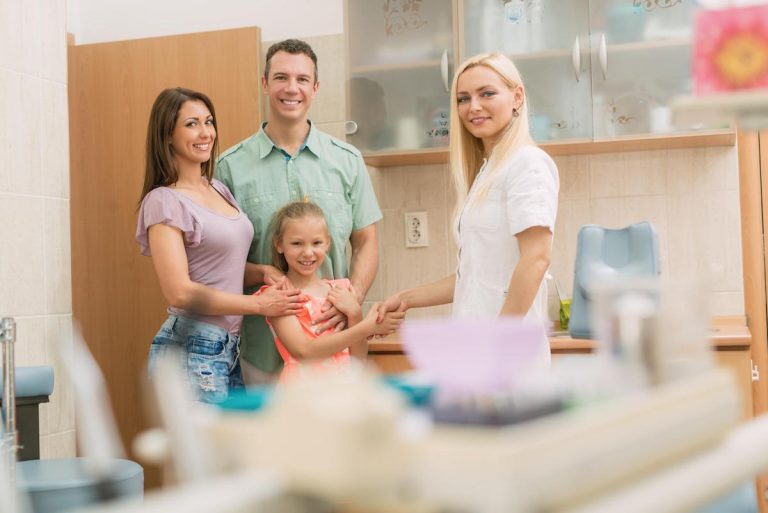 Passion Family Dental is a modern dental clinic helping residents in North Lakes, Deception Bay, and the surrounding areas.
With exceptionally trained staff and creative treatments, we prioritise our patients' comfort and dental well-being, offering the best modern dental procedures.
As you're welcomed into the clinic, our caring staff will guide you through all the details you need to know before, during and after any treatment or procedure.
We give thorough explanations in our clinic so all of the patient's questions are answered.
With advanced equipment, technology, and procedures, we have all that you would hope to discover in larger urban areas. Our dental clinic is prepared to give the best quality dental.
Our Services
Preventive Dentistry
Preventive dentistry is the modern dental practice that describes all the procedures of helping you keep a healthy mouth by eliminating cavities and other tooth diseases at an early stage.
It aims to help you maintain your natural teeth and follow a healthy lifestyle.
Generally, the causes of tooth loss are decay and gum diseases. The faster you eliminate these two problems, the better opportunity you have of keeping your teeth for life.
Our dental team will work with you to help prevent the need for further treatment – especially fillings and extractions.
On some occasion, we might recommend a course of treatment to get your mouth into good condition, and then prepare a 'maintenance plan' to assist you in keeping it that way.
Our preventive dentistry services range from basic treatments, to recent technological innovations.
These services include the following:
General Dentistry Deception Bay
General dentistry involves the general maintenance of your teeth. We have highly trained dentists to cater to the dental needs of the patients.
We will help you personalise your oral hygiene plan to prevent and treat problems as early as possible according to your desired methods.
We will diagnose any dental conditions, streamline treatments and carefully screen your dental health status to avoid further damage, pains and other diseases.
Our general dentistry service includes:
Cosmetic Dentistry
Cosmetic dentistry is a technique of professional dental care that focuses on enhancing the appearance of your mouth, teeth and smile.
If you or your loved one's teeth are discoloured, worn, chipped, cracked, misaligned or have gaps between the teeth, we can give you a smile makeover that will improve the appearance of your teeth and boost your self-confidence.
Our cosmetic dentistry services include the following:
Restorative Dentistry Deception Bay
Restorative dentistry are dental services that involves the replacement of missing teeth, damaged teeth or repairing missing part of the tooth structure.
There are several reasons people may have missing or damaged teeth. It can be due to infection, decay, deterioration of a previously placed restoration or breakage of a tooth. Our dental clinic is here to help patients restore their healthy smiles.
We offer the following restorative dentistry services:
Dental Emergency
Our team don't like the idea of anyone being in pain, so we provide fast and efficient emergency dental care. Please call us so we can book you in for an emergency appointment and get you back to better health as soon as possible.
We are a team of dental professionals looking to bring the best oral health to the community. We are always here to help you and your family discover the best pathway to a seamless smile.
We are also focused on your convenience, offering free parking on site, as well as on-street parking. We are also wheelchair friendly!
Call us at (07) 3465 1199 immediately. We will attend to you with utmost urgency and care.
Our regular hours are from Monday to Friday from 8:00 am to 5:00 pm. For patients wanting to reserve an appointment on Saturdays, Sundays and after hours, please call us to book an appointment.
We are located at Unit 4/6 Endeavour Boulevard in North Lakes.
Directions from Deception Bay