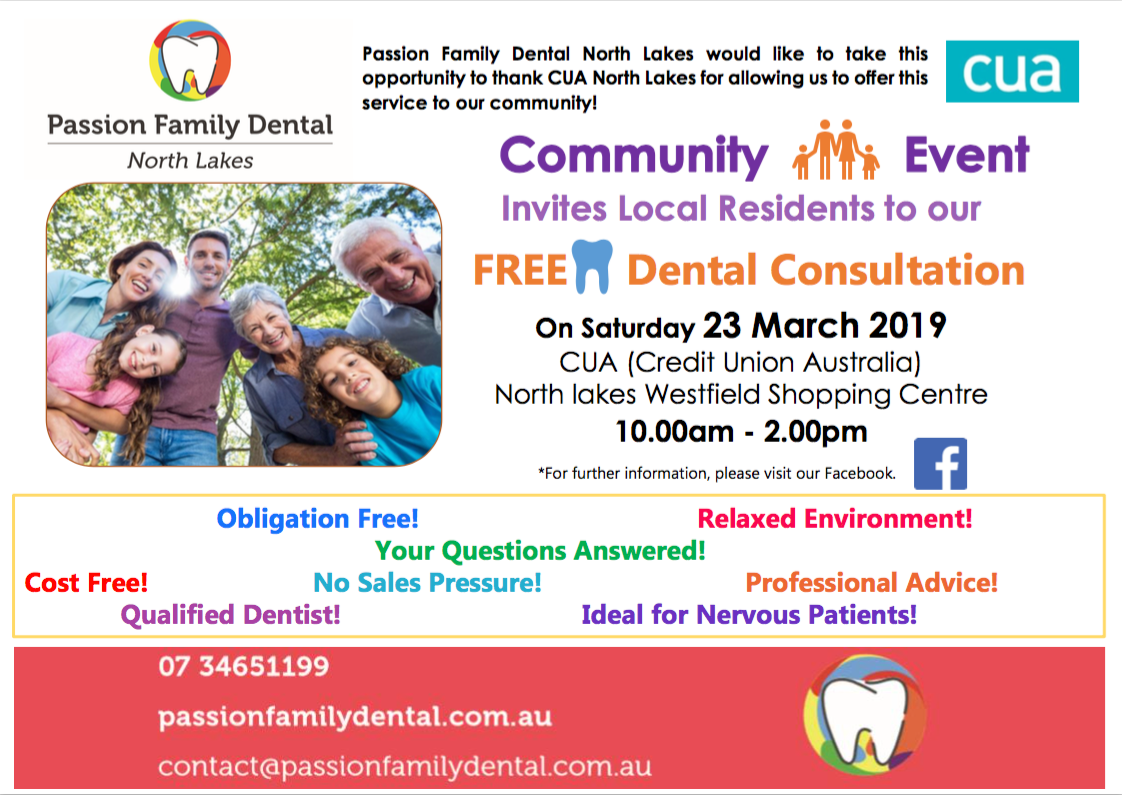 Free Dental Consultation Community Event
We are giving residents the opportunity to come in and have a chat with a dentist in a relaxed environment, cost and obligation free. This is ideal for those too nervous to go to a dental practice – come in and just talk to us about your concerns and fears.
We can work out a plan and help you achieve the smile you were always too frightened to wish for. This is a great opportunity for people who may have questions about looking after their teeth, parents who want to ask about thumb sucking or dummies, or for anyone who has a specific concern they would like to ask us about.
Please Note: This event is to give residents the chance for a free consultation only. We will not be able to perform any treatment or full examinations during this time.
Information Stand at the Costco North Lakes Business Fair 6 April 2019

Passion Family Dental North Lakes will be taking part in the Costco North Lakes Business Fair on 6 April, giving free consultations to patients with dental concerns.
This year's Costco North Lakes Business Fair will be participated by numerous teams representing their businesses.
If you are from the North Lakes area and you happen to have queries about your dental health, visit Passion Family Dental North Lakes' booth for a free consultation.
Running for Fun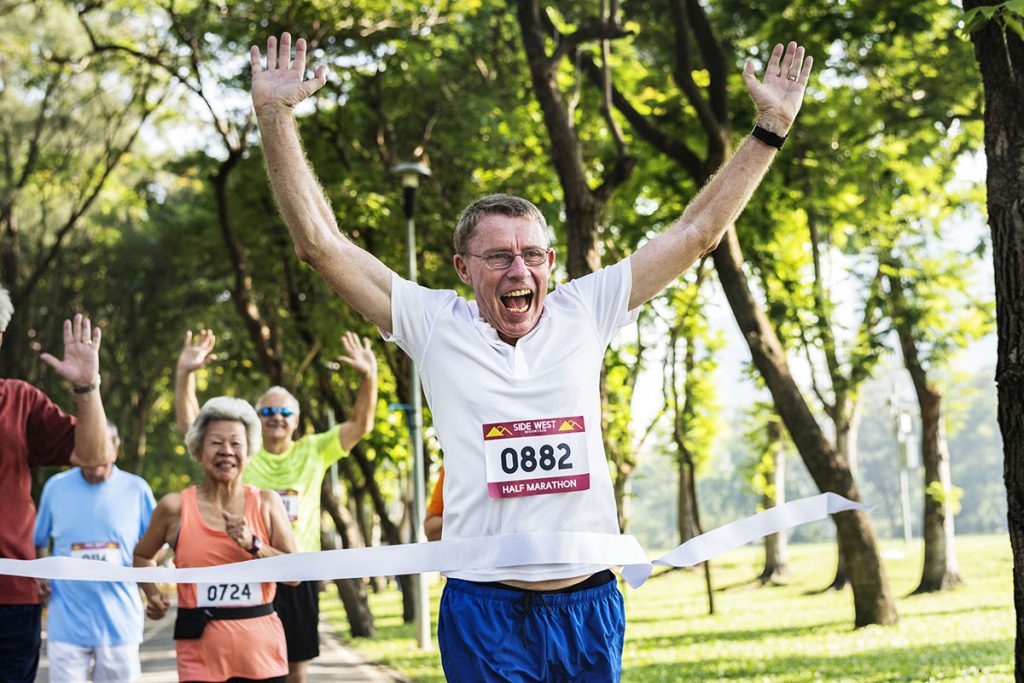 On 14 April Dr Sam Ooi and Alison will be taking part in a local colour fun run.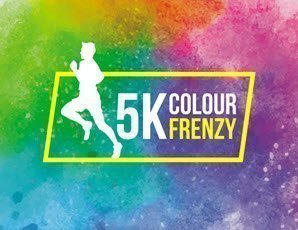 Passion Family Dental – Proud Sponsors of the Fernwood 12 Week Challenge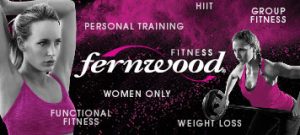 Passion Family Dental North Lakes is sponsoring Fernwood North Lakes 12-week challenge.
The 12-week challenge is the biggest weight loss and body transformation event of the year.
This challenge aims to nourish your body, move with intention, live your dream life, and create a new you!
Fernwood North Lakes 12-week challenge started on the 18th of February.
Aside from having a personal trainer and a food coach, you'll receive full meal plans, shopping lists and recipes based on the Mediterranean diet, weekly workouts to tone and sculpt, mindset sessions and a journal to track your results, plus tips and tools every day to help you make a change – for good.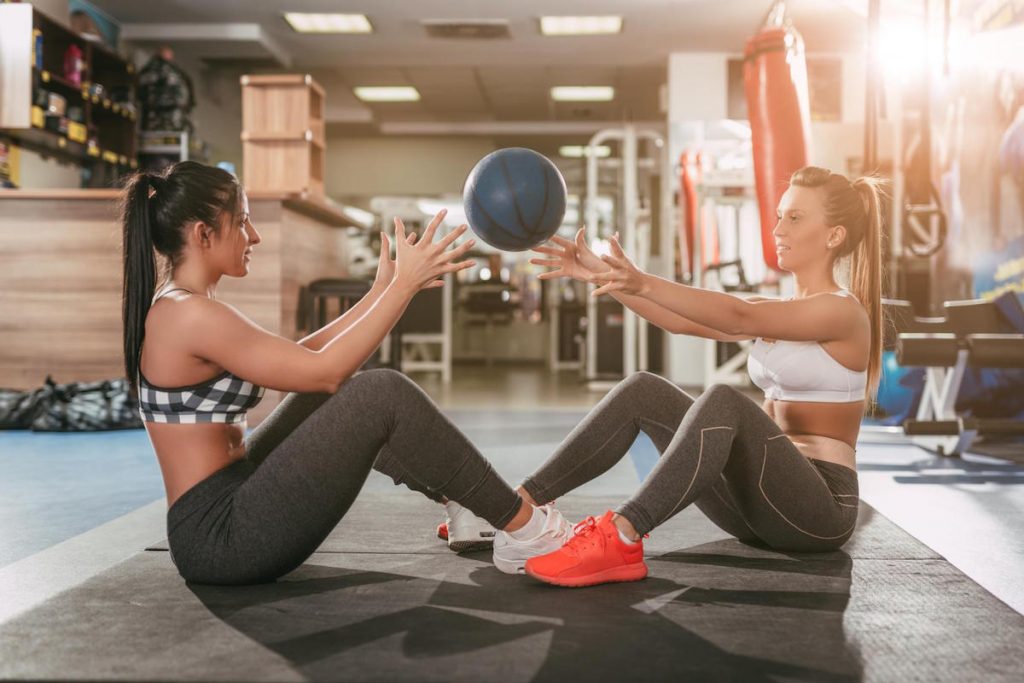 Connect, support and draw inspiration from your 12-week challenge teammates in the club – and get in touch with thousands of other women competing in the challenge online.
And to make your success even sweeter, there are prizes!
The winner of this challenge will receive a free dental exam, x-rays, teeth cleaning and whitening treatment.
Passion Family Dental North Lakes Partnering to Help Disabled North Lakes Residents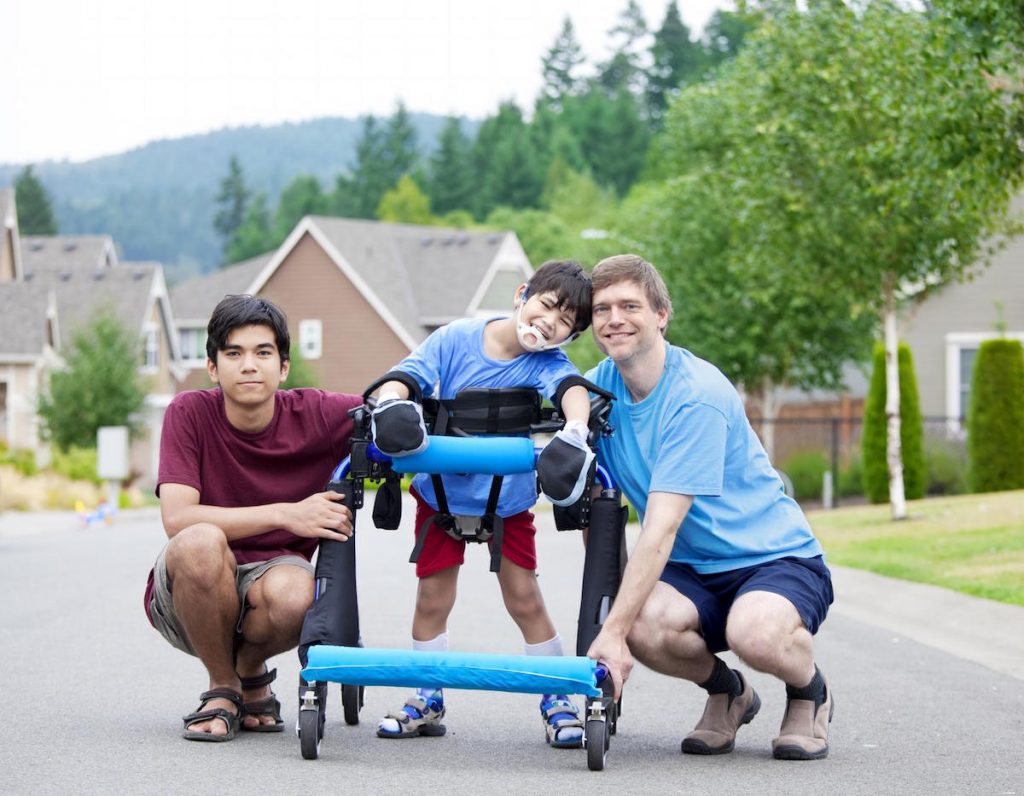 Passion Family Dental North Lakes are proud to be partnering with community organisations and government agencies to help build new residents for young people living with disabilities.
Youngcare and the Archdiocese of Brisbane have joined together to build seven new residents in North Lakes. This housing development is specially designed for young people with high physical-care needs, providing them with the dignity and choice they need. The homes will be all fully equipped with the latest in high-care technology and equipment and will have 24-hour, onsite care which will cater to the resident's individual needs.
The Minister for Families and Social Services will be turning over the first sod at the ground-breaking ceremony on 27 March. Dr Sam has been invited to attend this memorable event as he has offered his services to help provide dental care to these valuable members of our community.
Passion Family Dental North Lakes looks forward to working with Youngcare in helping make the lives of the future residents of this amazing facility, just a little bit easier.