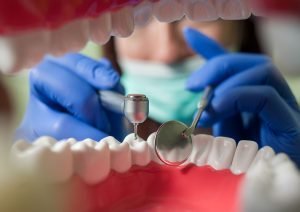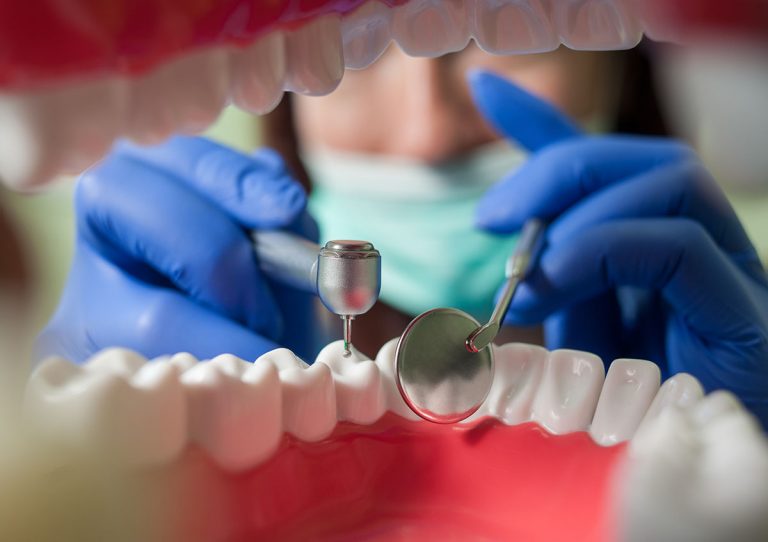 Passion Family Dental North Lakes offers unparalleled world-class dental service in the Redcliffe area.
We provide affordable, safe, and state-of-the-art dental services.
We have grown to become one of the major dental health care providers in Redcliffe, meeting and exceeding community standards.
Our Services
Preventive Dentistry
Preventive care helps you and your loved ones maintain good oral health by preventing problems before they take over your mouth and cause advanced complications.
Dental examinations like X-rays, and professional teeth cleaning are the main methods of preventive dentistry.
The preventive care we offer will allow our dental team to screen your gums and your teeth so any obvious problem can be easily tackled and kept in check.
Our preventive dentistry services include:
General Dentistry
General dentistry is centred on diagnosing, treating, and managing the patient's general oral healthcare.
A series of exams are performed to detect tooth decay, oral cavities, and tooth roots that need to be treated and filled.
At Passion Family Dental North Lakes, we deliver professional dental care in a comfortable atmosphere for the residents of Redcliffe.
Our dental team is dedicated to helping you achieve the best oral condition you could ever have.
Our general dentistry service includes:
Cosmetic Dentistry
Stained, discoloured, and cracked teeth (to name a few aesthetic issues) can affect the way you interact with the world.
If you always hide your smile, you might find yourself avoiding or missing out on life's most significant events, such as going on that first date or auditioning for the lead role in a play that you know is meant for you.
Cosmetic dentistry is focused on enhancing the dental features that you want to change or improve.
Passion Family Dental North Lakes will help you feel good about your smile. We offer cosmetic dentistry options to help you improve your smile.
Our cosmetic dentistry services include:
Restorative Dentistry
Restorative treatments are exactly as the name suggests – treatments that help to restore your teeth to as near to original form as possible.
While nothing a dentist will do will ever be as strong as your original tooth, fillings and crowns for example are the best way to keep you smiling and enjoying your food.
For some, no matter how much they look after their teeth, they still turn up needing dental attention.
When you visit us at Passion Family Dental North Lakes, your smile can be restored using the affordable and convenient restorative dental services we offer.
If you are in Redcliffe and you are searching for a dentist nearby, Passion Family Dental North Lakes is the place to be.
Our restorative dental services include:
Dental Emergency Patients from Redcliffe
Maybe you've been there before. You're chomping down on a piece of hard candy or ice, and you suddenly feel something strange– a broken tooth!
This is not a scenario anyone wants to be in, but unfortunately, it can happen, even to individuals with strong and healthy teeth.
When this occurs, what is the best course of treatment? Should you attempt to repair the damage or let it go until it causes further problems?
At Passion Family Dental North Lakes, we know that treating a damaged tooth early will save you time and money in the future, we can help you decide what treatment suits you and your budget the best.
The most common dental emergency is probably a broken tooth that simply requires a filling. Unfortunately, more comprehensive treatments are also sometimes unavoidable.
Services that may be required in cases of emergency include:
If you are experiencing severe pain that requires urgent dental attention, our dental emergency services are always ready to help you.
We also focus on your convenience, offering free parking on-site, as well as on-street parking. We are also wheelchair friendly!
Older residents of Rothwell, Kippa Ring, Margate, Woody Point, Clontarf, Scarborough, and New Port are welcome to come to Passion Family Dental North Lakes and chat with one of our highly trained dentists about how we can help not only your oral health but also your overall health.
Call us at (07) 3465 1199 immediately. We will attend to you with utmost urgency and care.
Our regular hours are from Monday to Friday from 8:00 am to 5:00 pm. For patients needing attention on Saturdays, Sundays, or after hours, call us to set an appointment.
We are located at Unit 4/6 Endeavour Boulevard in North Lakes.
Directions from Redcliffe