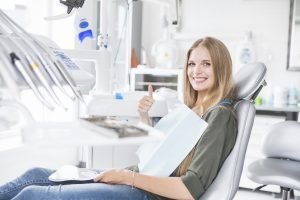 Passion Family Dental North Lakes is a modern dental clinic that helps residents in Newport; but is also designed to be accessible by patients from the surrounding areas.
With exceptionally trained staff and effective treatments, we prioritise our patients' comfort and dental wellbeing, offering the best, modern dental procedures.
We are dedicated to helping the Newport community and its surrounding suburbs keep and enhance their residents' oral health.
Our Services
Preventive Dentistry
One essential element of dental treatments is preventive care. Preventive dentistry focuses on caring for your teeth and supporting structures to keep them healthy.
This helps avoid cavities, periodontal disease, enamel wear, and other conditions. There are many forms of preventive dental care, such as at-home care (daily brushing and flossing) and in-office care (dental cleanings).
Our preventive dentistry services include:
General Dentistry
General dentistry helps treat and manage oral healthcare needs. Dental examinations are carried out to detect tooth decay as well as any possible gum or soft tissue disease.
At Passion Family Dental North Lakes, we provide professional dental care in a comfortable ambience for the residents of Newport. We will assist you in achieving the best oral health you can have.
Our general dentistry services include:
Cosmetic Dentistry
Stained, discoloured, and cracked teeth can affect the way you interact with the world.
At times, you might find yourself avoiding or missing out on life's most significant events, such as going on that date or auditioning for the lead role in a play that you know is meant for you.
Cosmetic dentistry is centred on enhancing the dental features that you want to change or improve.
Passion Family Dental North Lakes will help you feel good about your smile. We offer cosmetic dentistry options to help you improve your smile.
Our cosmetic dentistry services include:
Restorative Dentistry
Restorative dental care includes procedures that keep your mouth healthy and functional or return it to a healthy and functional state.
We take every care and work with you to make sure that your mouth stays as healthy as possible.
Our restorative dentistry services include:
Dental Emergency Patients from Newport
When dental emergencies occur, what is the best course of treatment? Should you attempt to repair the problem or let it go until it causes larger problems?
At Passion Family Dental North Lakes, we know that addressing a damaged tooth early will save you time and money; we can help you decide what procedure suits you and your budget.
Services that may be required in cases of emergency include:
If you are having a dental emergency, call us at (07) 3465 1199 as soon as possible. We will attend to you with utmost urgency and care.
Our regular hours are from Monday to Friday from 8:00 am to 5:00 pm. For patients needing attention on Saturdays, Sundays, or after hours, call us to set an appointment.
We are located at Unit 4/6 Endeavour Boulevard in North Lakes.
Directions from Newport