Do You Want a White Teeth Christmas?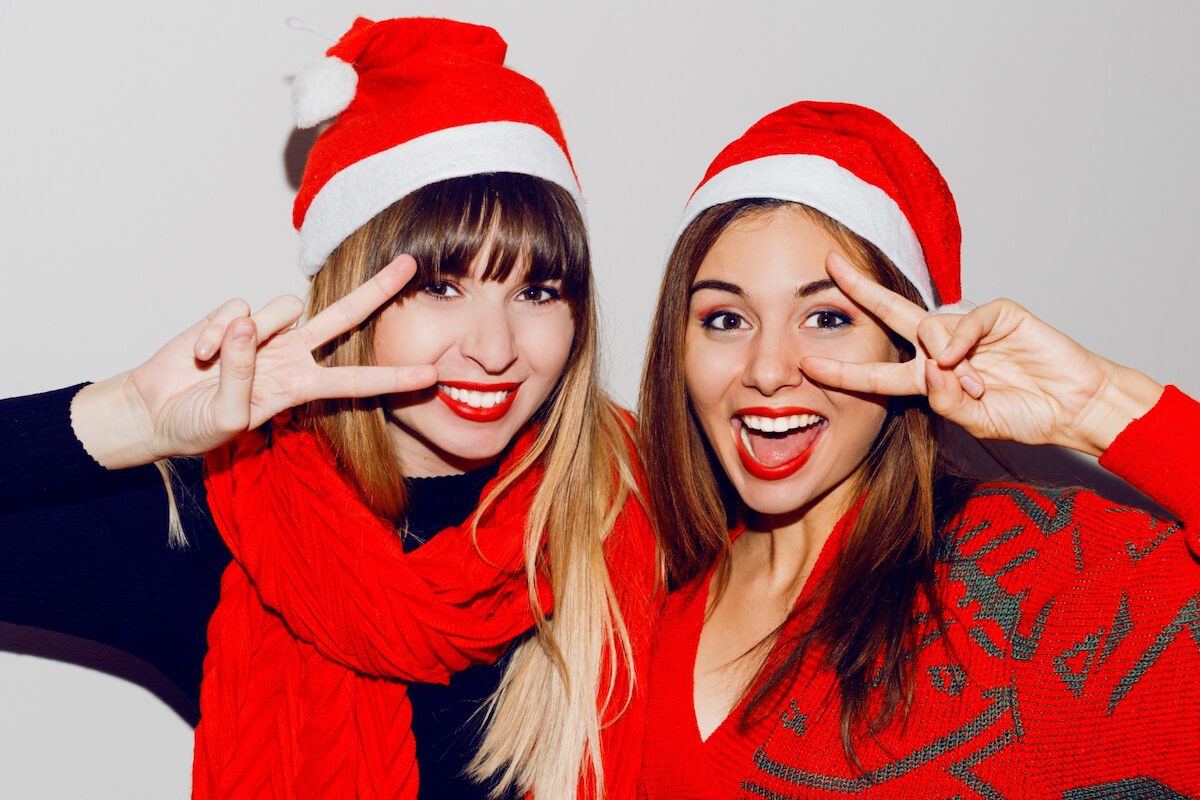 Spending quality time with loved ones, enjoying delicious meals together, and ultimately embracing the festive spirit that permeates our communities at this time of year are all hallmarks of the holiday season.
Consider giving your smile a pre-holiday makeover as you get ready for forthcoming family gatherings and all of the Christmas photos that will be taken.
It's a terrific way to increase your self-confidence and indulge in self-care to whiten your teeth before the holiday season.
For Christmas, try these tips to obtain whiter teeth!
At-Home Teeth Whitening
You probably notice a shelf of at-home whitening products whenever you restock on toothpaste and mouthwash at your neighbourhood shop.
While some are gels, whitening strips are the most often used. You might have even used these whitening strips previously!
Some brands of at-home tooth whitening strips hold the ADA Seal of Approval, which can be effective. If your teeth are in good condition and you strictly adhere to the product's instructions, this Seal indicates that the product is safe for oral health. At-home whitening, however, can provide challenges.
First of all, applying an at-home solution over a cavity or sensitive tooth might hurt and further harm the tooth enamel.
Even if you've never experienced it before, excessive usage of whitening strips might result in long-lasting tooth and gum discomfort.
Second, products for at-home teeth whitening frequently need to be used repeatedly over a few weeks. This can be frustrating, but what's worse is that you might spend all that time discovering that your teeth aren't nearly as white as you'd hoped.
This is so that deep stains and discolouration will be easier to remove with the current formulations.
While there is a place for whitening strips, we advise professional teeth whitening over store-bought alternatives for a safe procedure and excellent results.
Professional Teeth Whitening
Thanks to professional teeth whitening, people can now have the smile of their dreams. As a result of its capacity to remove discolouration and stains, many dentists provide this kind of service. Indeed, the course of treatment is remarkably risk-free, quick, and economical.
You cannot compare the results and safety of professional teeth whitening. You're in for a wonderful treat if you've never whitened your teeth or just tried products from the shop.
Professional teeth whitening is available in two forms: take-home whitening and in-office whitening. Remember that when we talk about take-home professional whitening, we're not referring to store-bought kits but rather a take-home kit that your dentist provides.
In-office procedures at the dentist are typically how most people get professional teeth whitening. In addition to providing excellent results in just one hour, Passion Family Dental North Lakes offers a reputable teeth whitening technique that safeguards oral health and tooth enamel. This procedure combines a unique gel with laser treatment for promising results in just one visit.
But what if you need more time for an hour-long appointment? Use the Custom Made Take-Home Whitening Kit, using the same prescription-strength whitening gel and standard tooth trays.
After just one use, you'll notice a difference, but the best effects come after using the product as directed by your dentist for a whole week.
White Christmas Wishes That Go with Your Smile in North Lakes
Consider enhancing your smile this holiday season with our teeth whitening services. We are well-positioned to assist you in achieving the brighter white smile you desire, and, more importantly, we will do so securely. Talk to your North Lakes dentist if you want whiter teeth in time for the holidays.
At Passion Family Dental North Lakes, we can lighten your teeth up to 16 shades depending on the whitening system you select.
Visit your North Lakes today!
Call (07) 3465 1199 or visit us at Unit 4/6 Endeavour Boulevard in North Lakes.