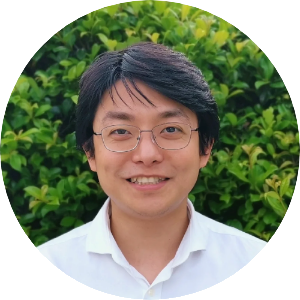 Dr Sam Ooi
After graduating from The University of Adelaide, one of the top Big Five dental universities in Australia, Dr Sam moved to sunny Queensland and has established the reputation of being one of the most gentle and caring dentists his patients have ever experienced. While he misses the beauty of Adelaide North Lakes has become his home.
Dr Sam is a passionate North Lakes local dentist. Living in the area, he genuinely cares about the people in the Moreton Bay community, especially their oral health and overall wellbeing. He not only wants to establish a long-lasting patient-dentist relationship within his local neighbourhood, but he also wants to give back to the community. As the principal dentist, Dr Sam doesn't want Passion Family Dental to be just another dental practice in the area, he wants his practice to be a real part of the community.
Dr Sam takes his time with his patients, ensuring that they are always comfortable and at ease, he never rushes his appointments. He likes to spend time to thoroughly explain any condition he may find and openly discusses what choices his patients have, he will then provide tailored made treatment options to suit individual needs.
He highly values the trust that his patients place on him, that is why he always treats his patient with the utmost respect and in a gentle manner. Also, he is committed to carrying out all clinical procedures in a very focused and meticulous way. Dr Sam's gentle nature makes him a natural at working with nervous patients and children.
Outside of dentistry, Dr Sam enjoys spending time with his family, nature and reading. His favourite place in North Lakes is the local library where he likes to find books on nature, gardening and handcrafts.
More About Passion Family Dental North Lakes
Discover more about Family Dental North Lakes. Visit our About Us page.