Finding The Right Dentist in the North Lakes Area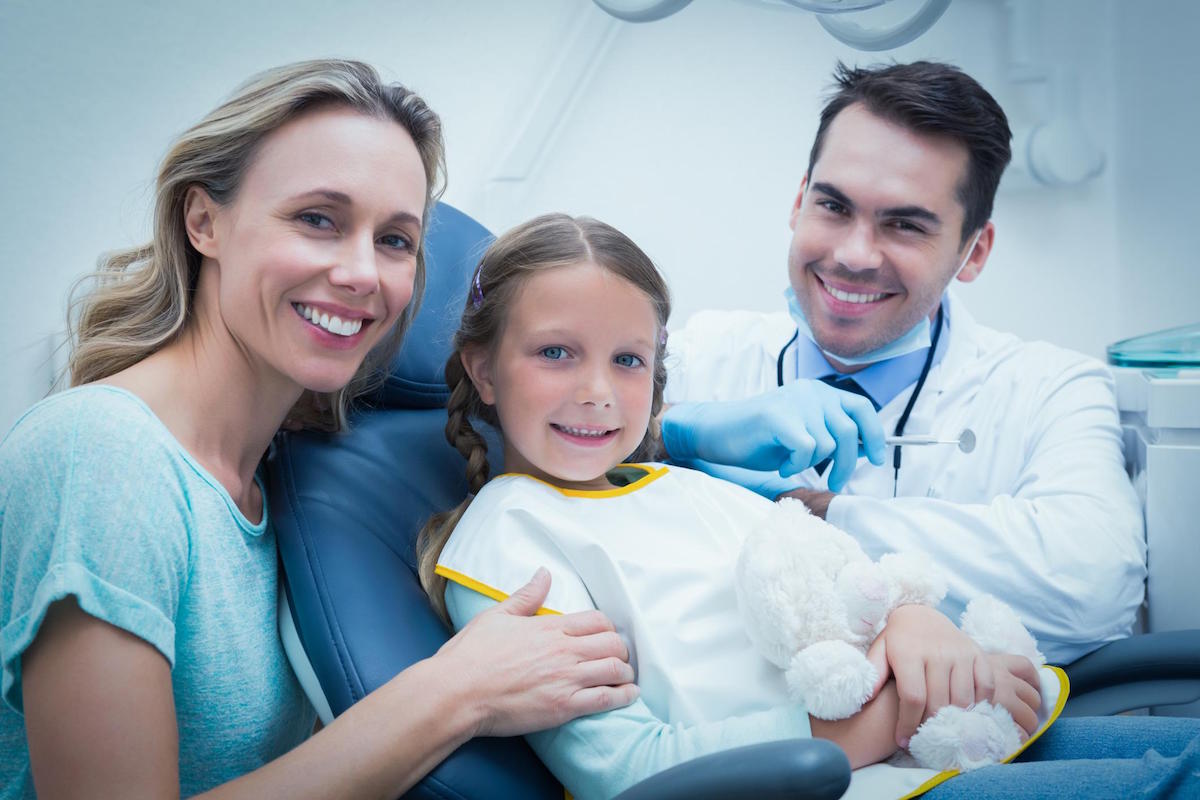 Dental health is an important aspect of your overall health and quality of life. If you have poor oral health, you are prone to other detrimental health conditions as well. And if your smile isn't everything you might want, your social, work, and personal life may suffer. Therefore it is important that you visit a dentist regularly.
But finding the right dentist can be a challenging task. There are scores of dentists in each neighbourhood, each with their own treatment style and personality. The trick is to find the dentist that is just right for you.
At Passion Family Dental North Lakes, we are so confident and convince that we are the right dentist for you, we offer you these tips to help you search for the right one. We expect, that once your search is complete, you will choose us!
Conducting your search
Referrals – Many people begin their search by asking for a referral from family members, friends and local health professionals whom they already know and trust. If you're moving to a new area, you can ask your existing dentist for a recommendation. Pharmacists can also be a good resource. When getting recommendations, try to particular information about what people like about their dentist. Also, if you have specific requirements—say, you need a dentist who is great with children—you should talk to family with small children, or a pediatrician.
Internet – In the modern world, the Internet is the next best tool for finding feedback from others. Google, Yelp and similar sites provide excellent opportunity to read reviews from others who have already gone through the experience you are planning for. Look for reviews that include details and narratives, as these are often the most accurate.
Look at their website – This is a good way to see what a dental office is like, how they present themselves, and if they pay attention to detail. Make sure they offer the services you need and check to see if they keep the site up-to-date.
Visit – Once you have a few likely candidates, visit – There's no better way to see if a dentist is right for you. Things to look for include a responsive and friendly staff.
While you never know what treatment you might need, you can assess the quality of the staff. Another thing to look for is a clean and modern office. If the waiting room, restroom, and treatment areas are clean and contemporary, and the magazines are current, chances are the same is true regarding the equipment and care.
Finally:
Give your choice a test run. The last step to finding a great dentist is to have he or she treats you. If you have a bad experience or something just doesn't feel right, there is no reason to go back. You are the one in charge!
Things to consider
Consider convenience! No matter how great a dentist is, if you don't get a chance to see them, they can't help you! Check hours, access, parking, and services. You should choose a dentist that is easy to visit. After all, you will be visiting at least twice a year and don't need excuses not to visit!
Professional qualifications–The dental office should be willing to share the training of the dentist and the staff. If the staff seems uncomfortable or incapable answering your questions, or you are unsatisfied with their answers, keep looking for another dentist. You can also obtain information about qualifications from local dental societies and insurance carrier.
Hours of operation. If you have a busy schedule, consider a dentist that offers longer hours of service. You might ask if you can make special appointments during afterhours such as evenings or weekends.
Services available. The more treatment options a dentist offers, the more convenient it is for you and your whole family.
Health and Cleanliness. Every dental clinic must follow relevant rules and regulations. Be certain that the clinic follows the industry standards and governmental regulations.
Fees. This is an important factor when you are ready to choose the dentist that fits the bill. If you need payment plans, ask if they offer them. Ask about what payment plans they offer or accept.
Finally, while we do recommend that you take your time choosing a dentist; you should not wait during a dental emergency when there will not be enough time to make a good choice. Do your research now, make an informed decision, and we hope to see you soon at Passion Family Dental North Lakes!
Passion Family Dental North Lakes
At Passion Family Dental North Lakes, we believe high quality dental care can only be achieved by placing our customers first. Our team works hard to establish trust, and our focus is on providing tailor-made treatment options to suit individual needs.
We are also focused on your convenience, offering free parking on site, as well as on-street parking. We are also wheelchair friendly!
Monday – Friday: 8:00am to 5:00pm
Saturday, Sunday and after hours by appointment
Call us on (07) 3465 1199 or visit our friendly team at Unit 4/ 6 Endeavour Boulevard in North Lakes