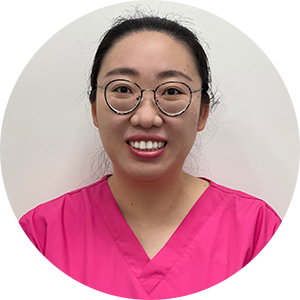 Mei
I finished my study in dentistry and have 10 years of work experience overseas before I moved to Australia with my family in 2017.
I completed the Certificate lll in dental assisting in 2022 and started my career with Passion Family Dental ever since. I am so lucky that I join the team where I could share the same value.
Outside of work, I love to spend time with my family and friends. I enjoy cooking and gardening in my spare time, so if you have any recipe and tips please them share with me.
Come visit us, our team can help you to gain your smile back.
More About Passion Family Dental North Lakes
Discover more about Family Dental North Lakes. Visit our About Us page.