What Smile Makeover Option Best for Me?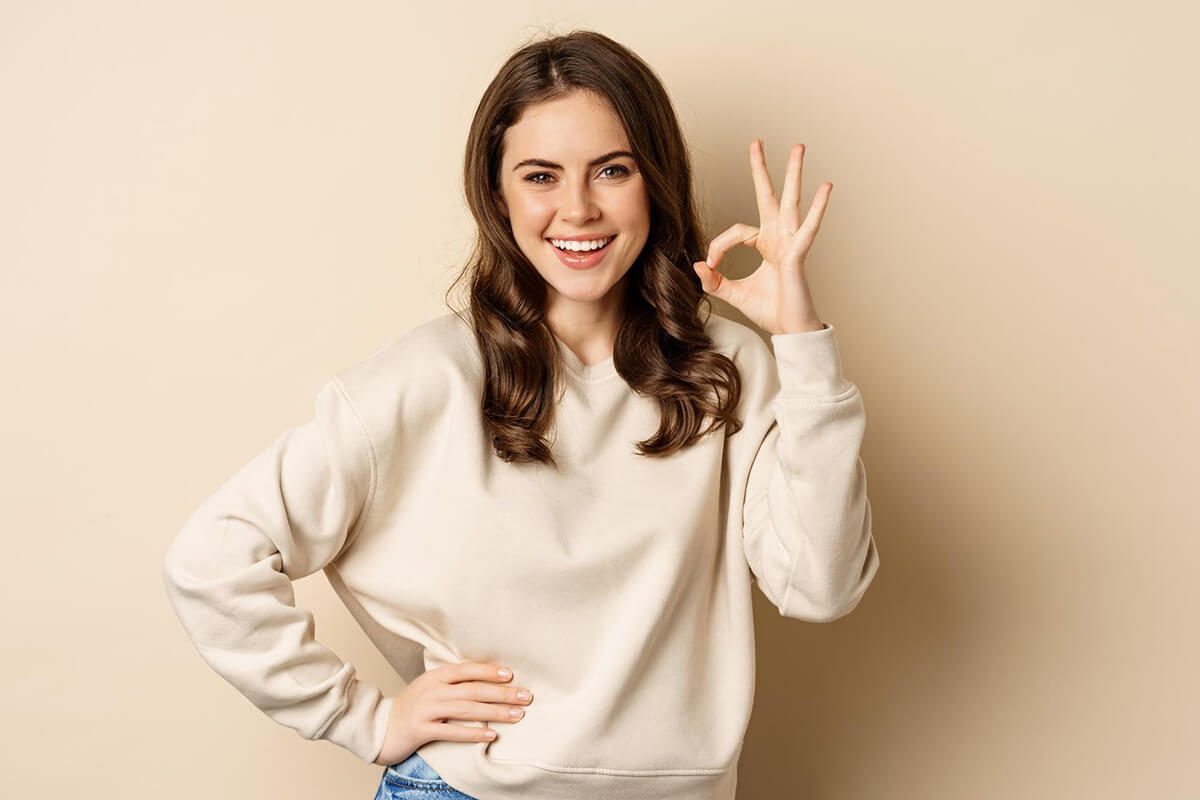 What one feature of your smile would you change if you could?
Most of us can think of at least one, if not several, things.
Why is that? Why do we all desire a stunning smile?
When you analyse it, it's quite simple:
You wear your smile around the clock, seven days a week. It will never come off.
According to studies, your smile impacts how others view and treat you.
Putting it another way– One of the wisest investments you can make in yourself is to improve your smile.
You have so many alternatives and treatment combinations to choose from in today's dentistry! So, no matter what your schedule or budget, you'll be able to improve the appearance of your smile.
Top 5 Options for a Smile Makeover
Following basic dental hygiene at home is the first step in any smile makeover. Brushing and flossing should be done twice a day, preferably after each meal. Maintaining healthy teeth also requires a nutritious diet low in simple sweets. Following basic oral care, five dental treatments can enhance a smile.
#1. Teeth Whitening
A drab, yellow smile might be unpleasant. Thankfully, professional teeth whitening may dramatically improve the appearance of a smile. The benefit of professional in-office whitening is that it produces superior results in a single session. Some individuals experience temporary tooth sensitivity. These are often minimal side effects, though. The majority of drugstores also carry teeth-whitening products.
#2. Crowns and Veneers
Dental crowns are used to treat teeth weak or damaged teeth. They can also make teeth look and operate better. Crowns are applied to the tooth directly in a relatively straightforward procedure.
Veneers are also one method for achieving a smile makeover. Veneers are constructed of porcelain or dental composite. Usually, they are used to fix teeth that have been fractured or chipped, but they can also be used to correct a discoloured smile, teeth of an odd size, or a variety of other cosmetic difficulties. A veneer can be applied to a single tooth or several teeth. Multiple veneers are frequently placed on adjacent teeth to provide the appearance of a bright, straight smile.
#3. Dentures
Dentures provide both comfort and functionality. With today's technology, the denture process can even be completed in minutes. First, you need to schedule a visit with the dentist to explore the best alternative.
Dentures are used when one or more teeth are missing. The repair process in a smile makeover therapy is divided into several stages. First, the dentist will prepare the oral cavity for the new prosthesis if necessary.
This entails treating gum disease, restoring or removing existing teeth, and taking imprints in some circumstances. When the denture is finished, the dentist will inspect it for alignment and comfort.
#4. White composite tooth fillings
Age silver amalgam fillings may be replaced with more natural-looking composite fillings for your smile makeover. This is an excellent concept for several reasons. These older fillings have the effect of making the mouth appear greyish and unhealthy.
White composite fillings are versatile and can cure a wide range of dental and cosmetic concerns. They can be made to precisely match the colour of your natural teeth, making them less visible.
#5. Dental check-ups
Teeth must be healthy to appear good. Teeth decay and gum disease can be avoided with semi-annual dental visits. Teeth are cleaned and polished during these exams, eliminating stains and revealing a brighter smile.
How to Keep Your New Smile
It's finally here: you've achieved your dream smile. It's now up to you to go out into the world and share what you've learned with others!
Your North Lakes dentist will have some wonderful recommendations and advice for keeping your beautiful smile for years to come based on your treatments. Make sure you follow these guidelines and take good care of your teeth and gums!
Maintain proper dental hygiene. Every day, brush and floss, and use a toothpaste and mouthwash prescribed by your dentist.
Other precautions to consider are:
limit your sugar intake to avoid cavities
consume alcoholic beverages in moderation
avoid chewing or biting on harsh things like pencils, nails, or bottle tops
get a mouthguard fitted if you grind your teeth at sleep to prevent damage
Finally, plan to schedule frequent dental checks so that your dentist can ensure that your mouth is in good shape!
Exceptional Smile Makeovers in North Lakes
Take control of your smile with a long-lasting makeover!
You don't have to put off getting the smile makeover you deserve because you're too busy.
Passion Family Dental North Lakes is your friendly, family-orientated dental practice. Our caring, warm and professional dental team aim to provide you and your family with gentle dental care of the highest quality in a calm and relaxing atmosphere. We are here to build trusting lifetime relationships with you.
Our Promotions
Customised Take-Home Whitening Kit
– Teeth Whitening take-home package for $299 only
Includes two customised individual whitening trays, whitening gel, and case for both upper and lower teeth
New Patient Professional Check-up & Clean
– Check-up + Clean for $178 ( Includes: Exam, Scale and Clean, Fluoride, two X-rays) for adult patients with no private health insurance
10% Senior Discount
– Receive 10% off any dental service.
Private Health Insurance members get an additional 10% off the gap amount of any dental service.
If you need a weekend appointment, call our dentists (07) 3465 1199 or visit us at Unit 4/6 Endeavour Boulevard in North Lakes.