How to Achieve a Brighter Smile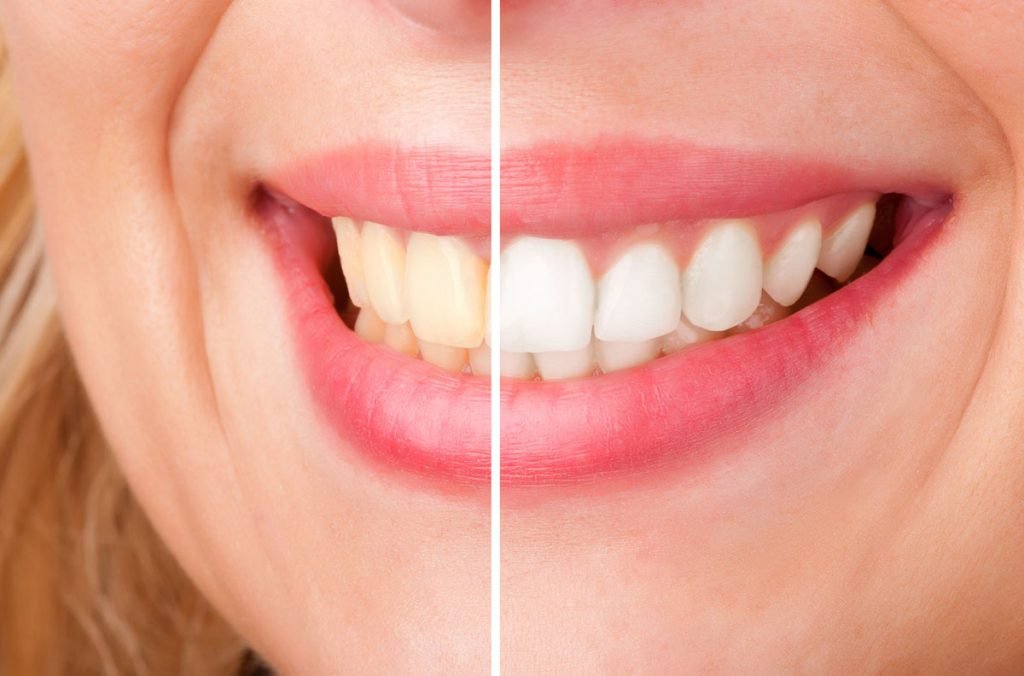 We all dream of having a beautiful white "Hollywood" type of smile and think that it is only for the movie stars.
We want our teeth to be dazzling bright white.
It may be possible that achieving a beautiful white smile is simpler and more cost effective than you think!
Of course, most of our movie stars have invested in having crowns or veneers placed on their teeth to give them a gorgeous smile.
Our dentists here at Passion Family North Lakes are more than happy to discuss these treatments with you at your next appointment.
https://passionfamilydental.com.au/crowns-bridges-and-veneers/
Often, an easier and more affordable way to brighten our smiles is by having a teeth whitening treatment.
Over- The-Counter Whitening Treatments
There are all types of over-the-counter toothpastes that promise to whiten our teeth but their effect can sometimes be limited.
These toothpastes might even be too abrasive and can in fact do damage to our teeth if used for longer periods.
We also sometimes see pop-up stalls in our shopping centres, or advertised on television or on Facebook, selling various brands of teeth whitening.
Some of these systems to appear to be okay, our concerns though lie in the whitening delivery system.
There is a vast difference in the over-the-counter trays compared to the special laboratory made trays that your North Lakes dentist would make for you.
Trays that are made using a model made from impressions of your own mouth are going to fit much better, and work more effectively, then trays that are made to fit anyone's mouth.
In Chair Whitening
If you are needing to obtain bright white teeth in a hurry, then this might be the way to go as the effects are immediate.
Firstly, we would need to make sure your teeth are nice and clean, we would then place some products that would protect your gums, lips etc.
Avoid contact with the whitening gel that is applied. Your North Lakes dentist would then carefully apply the whitening gel to your teeth and let it do its job.
After some time, the gel is washed off and the patient is shown the effect after treatment is done. If necessary, this process can be carried out several times until the desired level of whitening is achieved.
As this whitening gel is applied by a dentist it is a much stronger concentration than other whitening products, as a result the effects are quicker to achieve.
The drawback of the quickness of this type of whitening treatment is that patients sometimes experience teeth sensitivity afterwards.
Take Home Whitening Kits
Take home whitening kits are by far the most popular and long-term and more cost-effective way to whiten your teeth.
Your North Lakes dentist will take impressions of your teeth so that a mould can be made. From this mould whitening trays are fabricated that perfectly and comfortably fit your teeth.
You will be given some tubules of the whitening gel to apply to the trays. Once a day you wear the trays for 15 to 45 minutes (depending on the concentration of gel you are using).
You will gradually see the whitening effects on your teeth. This more gradual whitening is gentler on the teeth than the In-Chair system, so you have less of a chance of having teeth sensitivity.
If you do get some sensitivity, then you can simply apply sensitive toothpaste in the trays and wear them in a similar way to the whitening gel.
The biggest advantage this system has is that, after you have achieved the whitening effect that you are wanting, you simply look after your trays (store them in a cool dark drawer), and six or twelve months later you can whiten your teeth again at minimal cost.
Things To Be Aware Of If Considering Whitening
If you are thinking of doing a whitening treatment of any sort there are a few things you need to be aware of:
Any teeth whitening treatment has the potential to cause teeth sensitivity. Make sure you follow the instructions carefully
It is always best to have a full exam and clean before commencing treatment

If you have decay you have a higher chance of experiencing sensitivity in those teeth so consider having your fillings completed first
What is the point of trying to whiten your teeth if you have a build-up of calculus? You will be whitening your calculus instead of your teeth! Sometimes even a professional clean is all you need to bring your teeth up to give you a beautiful white smile

It is essential that you take care of your soft tissues (gums, lips etc.) when doing any type of whitening treatment as the gels used can irritate the gums.
Fillings, crowns and veneers will not whiten.
People with significant periodontal disease (gum disease) are not generally recommended to have teeth whitening treatments
If you are pregnant you are best to chat with your doctor before commencing treatment
How Long Will It Last?
Every teeth whitening system has its limitations. Your teeth will not remain that perfect shade of white forever (This is why the Take Home Kits are so popular).
Pigments found in food and drinks will re‐stain your teeth, commonly called whitening relapse.
Try to avoid drinks and food that will stain your teeth. A good guide to remember is that if something will stain your nice white shirt, then it will also stain your teeth.
Some food and drinks to avoid include:
Coffee
Tea
Red Wine
Tomato Sauce/paste
Curry
Balsamic Vinegar
Soy Sauce
Some Berries
These foods should particularly be avoided during the whitening process, and for a short time after completion, as this is when your teeth are the most susceptible to re-staining.
What Else You Should Know
If stained or discoloured teeth stop you from smiling then a teeth whitening system might be the way to give you a smile that will dazzle.
Research has shown that smiling releases our happy endorphins that help us to feel and look younger, they can improve your self-confidence and brighten your mood.
Our experienced team at Passion Family Dental North Lakes are happy to answer any questions you have in deciding which whitening system is best for you.
Visit our website for more information.   https://passionfamilydental.com.au/teeth-whitening/
At Passion Family Dental North Lakes, we believe high-quality dental care can only be achieved by placing our customers first.
We have free parking, allocated specifically for our patients available on-site, as well as on-street parking.
North Lakes dentist also serves local communities in Mango Hill, Deception Bay, Griffin, Murrumba Downs, Redcliffe, Narangba, Petrie, Burpengary, Bracken Ridge and Morayfield.
Customised Take-Home Whitening Kits for only $299
https://passionfamilydental.com.au/promotions-dentist-north-lakes/
To book an appointment, call us on (07) 3465 1199 or visit us online here.
We are located at Unit 4/6 Endeavour Boulevard in North Lakes.