Are you considering a smile makeover?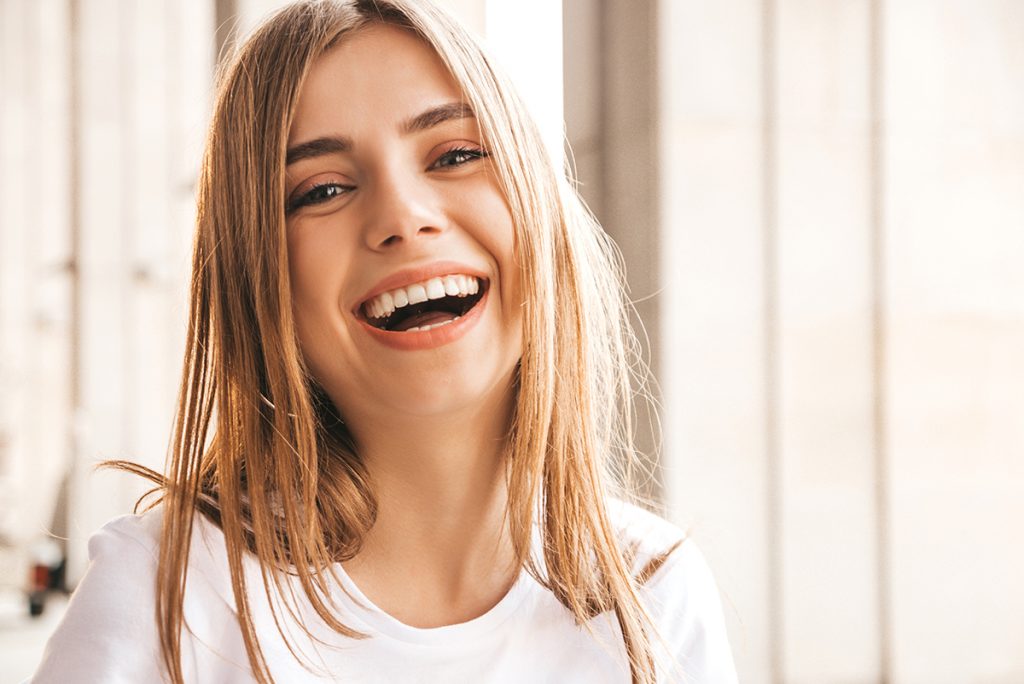 A smile is the most beautiful thing you can wear. And it is one of the first things people notice when they meet you.
A cosmetic smile makeover brings you not only just a beautiful smile and healthy teeth, it can also improve your overall health and heart-mind well-being.
There are many reasons why people do not like their smiles, such as decays, broken, worn, discoloured or missing teeth.
Many people who have extensive dental problems suffer from low self-esteem. The longer they leave it, the worse it will become.
Here at Passion Family Dental North Lakes, we believe your best self begins with a beautiful healthy smile. We are proud to craft beautiful smiles every day.
When you come in for an initial cosmetic consultation, we will listen to your needs, analyse your teeth and work together to help you to come up with a personalised treatment plan to achieve your goal.
We offer multiple options to help you to achieve a smile makeover: porcelain veneers, porcelain crowns, bridges, teeth whitening, white composite fillings etc.
We understand that visiting the dentist can sometimes be a daunting experience. We are committed to provide the highest quality services in a calm and relaxing environment.
We feel happy and satisfied when our patients let us how their new-found smiles have dramatically improved and transformed their life. And now, they can smile with confidence when their quality of life has improved significantly.
At Passion Family Dental North Lakes, we believe high-quality dental care can only be achieved by placing our customers first.
For a confident beautiful smile, you can rest assured that we are always by your side.
Call us on (07) 3465 1199 or visit us at 4/6 Endeavour Blvd in North Lakes.