Is your child eligible for free dental treatment under Medicare?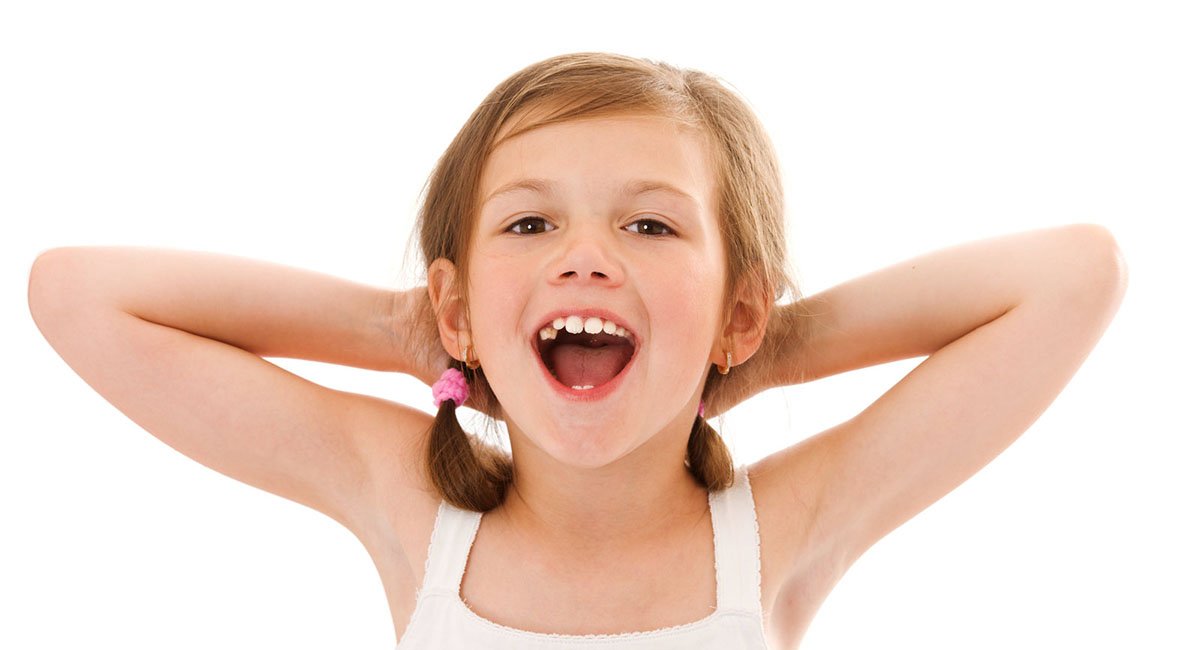 Parents only want the best for their children, especially when it comes to receiving health care.
If your child needs dental care, you may find that they are eligible to have treatment Bulk Billed at Passion Family Dental North Lakes using Medicare's Child Dental Benefits Scheme.
Our team is passionate about improving the dental health of our patients.
We believe that by introducing the dentist to children at an earlier age, and by making the appointments fun and age appropriate, that we are helping to create patients that will grow up with a positive attitude to the dentist.
Overall wellness starts with our mouth, so it is important to take care of our oral health from a young age.
By attending the dentist early, and on a regular basis, will mean that we can catch any potential problems early, therefore minimising more complex treatments.
These appointments allow your dentist to help your child to:
Be a happy, confident patient
Maintain good oral health
Prevent dental disease
Help identify bad habits
Identify problems early
Teach good oral hygiene routines
What is the Child Dental Benefit Scheme?
The Child Dental Benefits Scheme (CDBS) is a Medicare funding program that gives eligible children $1,052 every two years to help towards dental costs.
Any funds not fully used within the two years will not be carried forward.
How do I know if my child is eligible?
Children eligible for CDBS must be between 0-17 years old for at least 1 day that year, qualify for Medicare, and whose family receive either Family Tax Benefit Part A or be receiving one of these Australian Government Payments:
Youth Allowance
ABSTUDY Allowance
Disability Support Pension
Parenting Payment
Special Benefit
Carer Payment
Double Orphan Pension
Families do not need to apply or to register to receive this funding.
To confirm that your child is eligible you can access your Medicare online account via MyGov, call the Medicare general enquires hotline on 132 011, or give us a call at Passion Family Dental North Lakes (3465 1199) and we can check eligibility for you.
What treatments are covered by CDBS?
The Child Dental Benefits Scheme covers almost all general dental treatment:
The scheme does not cover orthodontic treatment, cosmetic dental treatment or any dental treatments that are provided in a hospital setting.
How does it work?
Parents and carers find using CDBS straightforward and stress free. Once we have confirmed that your child is eligible it is a simple case of booking an appointment and signing a form. Your child will then have the necessary treatment and we will process the Medicare payment through our Hicaps system. Nice and easy.
Will it cost me anything?
Prior to your appointment one of our team at Passion Family Dental North Lakes will have confirmed your child's eligibility and checked what the balance is of any funds remaining.
Your North Lakes dentist will then look at what treatment your child needs and ensure that there are sufficient CDBS funds available.
If there are insufficient funds, we will discuss it with you before any treatment is carried out.
All eligible treatments will be Bulk Billed to Medicare meaning no out of pocket expenses to Mum and Dad.
What will it cost if my child is not eligible for CDBS?
If your child is not covered by Medicare's Child Dental Benefits Scheme don't stress.
At Passion Family Dental North Lakes, your child's teeth and overall oral health is important to us too, so we have kept our fees to a minimum.
We want to help families to ensure their children will always be able to receive a high standard of health care.
Children who are not eligible for CDBS and who are not covered by private health insurance will be charged for their exam and clean appointments according to their age. After all, a three-year-old will not have the same issues or even number of teeth as a 16-year-old!
For an examination, x-rays if needed, clean and fluoride treatment your North Lakes dentist would charge the following fees for a child who is not covered by either CDBS or private health:
Children under 6 years – $85
Children aged 6 to 12 years – $118
We believe these fees are more reasonable on parents, rather than charging full fees on our younger patients.
Why baby (milk) teeth are important
Sometimes parents ask us why looking after baby teeth is so important, especially as they are going to fall out anyway. The baby teeth help guide the growing adult tooth into its correct position.
If a baby tooth is lost too early due to decay or infection, the adult tooth has a higher chance of coming up in a different position, increasing the potential need for the child to eventually require orthodontics (braces).
If children do have to have a baby tooth removed before it is reasonably due to fall out naturally, it may be necessary to have a small orthodontic appliance placed.
This space maintainer will do the job of the extracted tooth and help ensure that the adult tooth grows into the correct position.
Baby teeth, just like adult teeth, can cause a toothache if it becomes infected or has a large decay.
Nobody likes to see a child in pain so cleaning and maintaining your child's teeth is just as important as looking after your own. Regular dental visits will help to find issues before they develop into a problem.
Support for parents
If you have any questions or concerns about your child's oral health, or if want to know more about Medicare's Child Dental Benefits Scheme, please don't hesitate to call our experienced receptionist at Passion Family Dental North Lakes. We understand the challenges of being a parent and want to help and support you as much as possible.
The Passion Family Dental North Lakes Promise!
At Passion Family Dental North Lakes, we believe high-quality dental care can only be achieved by placing our patients first.
We have free parking, allocated specifically for our patients available on-site, as well as on-street parking
We are wheelchair friendly!
Our regular hours are from Monday to Friday from 8:00 am to 5:00 pm.
For patients needing attention on Saturdays, Sundays, or after hours, call us to set an appointment.
To learn more about Child Dental Benefits Schedule in North Lakes, call us on (07) 3465 1199 or visit us online here. We will attend to you with utmost urgency and care.
We are located at Unit 4/6 Endeavour Boulevard in North Lakes.