Passion Family Dental North Lakes and World No Tobacco Day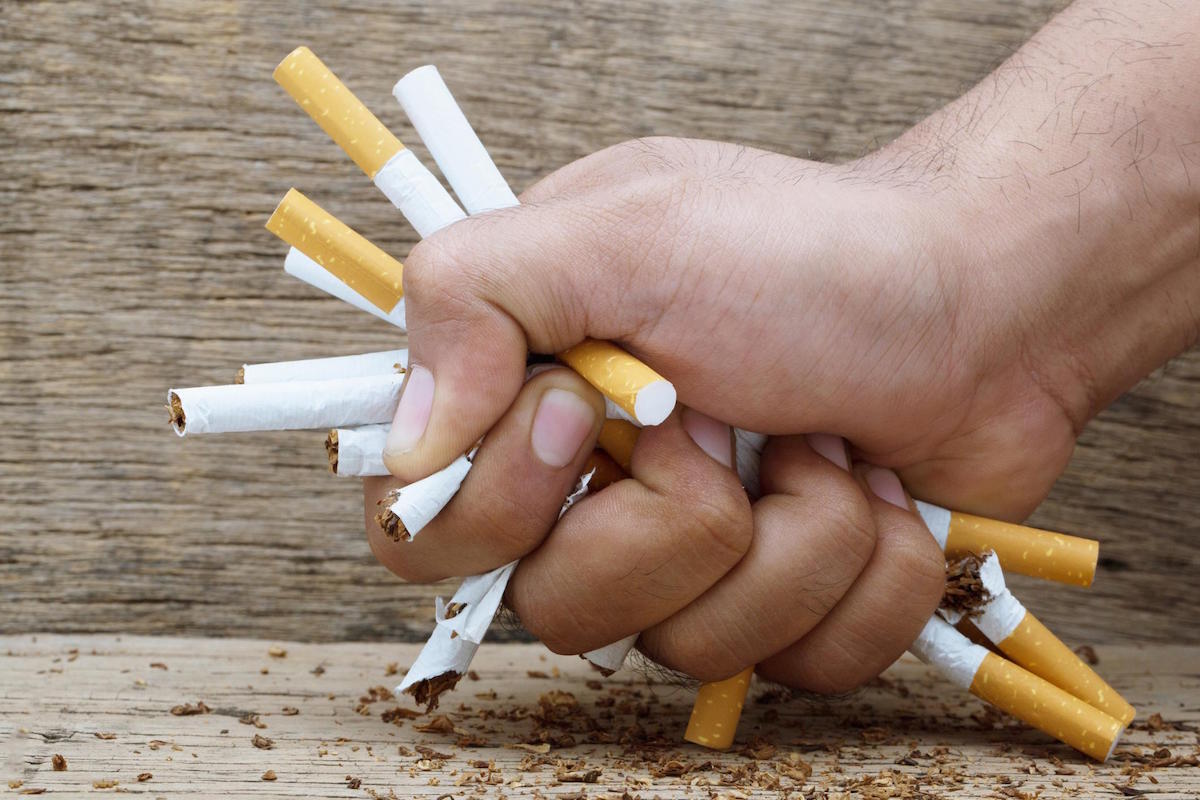 Across the globe, nearly 6 million people die annually due to tobacco use.
That's enough to fill about 60 average football stadiums.
This is worth noting because May 31 is World No Tobacco Day, which is organised by the World Health Organization's (WHO) Tobacco Free Initiative.
This year's theme is the multiple ways that exposure to tobacco affects the health of people's lungs worldwide.
At Passion Family Dental North Lakes, we are concerned about your overall health, of course, but we focus on your oral health, and in advance of World No Tobacco Day we'd like to focus on the significant dangers that tobacco use can bring to your mouth.
Australia already has set many limits on tobacco promotion.
Smoking is prohibited in almost all indoor workplaces, indoor public places, on public transport, and some outdoor locations. Virtually all forms of tobacco promotion and advertising are prohibited or limited by national or local laws.
Various types of tobacco products must display various warnings about their health effects.
Since 2012, tobacco products for retail sale in Australia must have plain packages. Packages are required to be made of "drab dark brown", rectangular cardboard containers. They cannot bear trademarks or other marks on the outer or inner surface of the package. Besides health warnings, the packets may only feature brand, company or business name; relevant legislative requirements; and other mark or trademark as allowed by regulation.
Even with these limits, people continue to smoke and use smokeless tobacco products.
At Passion Family Dental North Lakes, we believe it is time for tobacco users to understand the damage tobacco consumption can cause, and do everything possible to stop using it.
Let's take a look at some of the problems with tobacco.
How Tobacco Products Can Harm Your Health
The Australian government shares the following information:
Smoking comes with some obvious aesthetic issues, including odour and stains (after all, tobacco smells, and it is well known that its smoke can stain fingers and walls).
The tar and nicotine present in tobacco products may stick into the pores of the tooth enamel and will stain the teeth if not properly removed when brushing.
Even so, if one keeps on using and consuming tobacco products, teeth will eventually lose it's natural colour. This affects one's confidence and ability to socialize.
Beyond these visible effects, smoking can lead to a diminished sense of taste. Smoking dramatically heightens the risk of gum disease and tooth loss.
Smoking slows healing after oral surgery or trauma, makes treatment of gum disease more complicated, and decreases the likelihood that dental implants will succeed.
Finally, and most threatening, smoking can cause oral cancer.
These threats are not limited to smoking; non-inhaled and chewing tobacco products can affect your appearance, leading to yellowed fingers, premature facial wrinkling, and thickened and discoloured gums.
Smokers have more wrinkling around the mouth and on the face, with small wrinkles stretching out from the lower and upper lips.
The chance of premature wrinkling goes up as you smoke longer and smoke more cigarettes.
Perhaps 20% of Australians suffer from some form of gum disease and smoking is a substantial risk factor increasing that number.
Smoking also leads to other issues, including tooth sensitivity, tooth loss, and increased tartar buildup. 
Smoking heightens the chance of gum disease by a factor of six and increases the severity of gum disease by the same number. 
This can lead to the devastating destruction of the tissues around the teeth. Smoking can complicate your treatment as well as causing it.
Smoking can delay the healing of any injured tissues in the mouth, such as ulcers, or following oral surgery.
How Bad is the Problem?
In Australia, nearly sixty per cent of oral cancers in men and just over half of oral cancers in women are caused by tobacco use.
Simply quitting can dramatically reduce the risk of oral cancer. The risks are halved five years after you quit, and after a decade, oral cancer rates drop to nearly those of non-smokers.
Quitting tobacco quickly improves your general dental health. Soon after stopping, for instance, your sense of taste returns.
Similar decreases can be found, over time, with all the other issues tobacco can cause. Quitting smoking, however, may take decades to return the rate of tooth loss to that of a non-smoker.
Cigar smokers are also at increased risk of periodontal disease, staining of the teeth and tongue as well as bad breath.
Use of chewing tobacco ("smokeless" tobacco, or "chew") is also harmful, as the juice it creates in the mouth is brimming with carcinogens, sugar, and particular matter that can cause cancer, decay, and grind down your teeth.
For smokers, it is necessary to have regular checkups at Passion Family Dental North Lakes, to keep an eye out for, and treat, any issues that may arise due to tobacco use.
We are also happy to give you advice on where to turn to learn ways to quit your tobacco use!
The Passion Family Dental Answer!
At Passion Family Dental North Lakes, we believe high-quality dental care can only be achieved by placing our customers first.
Free parking, explicitly allocated for our patients, is available on site, as well as on-street parking. We are wheelchair friendly!
We are open from Monday to Friday, 8:00am to 5:00pm; weekends and after hour by appointment only.
North Lakes dentist also serving local communities in Mango Hill, Deception Bay, Griffin, Murrumba Downs, Redcliffe, Narangba, Petrie, Burpengary, Bracken Ridge and Morayfield.
To book an appointment, call us on (07) 3465 1199 or visit us online here.
We are located at Unit 4/6 Endeavour Boulevard in North Lakes.