Oral Hygiene Tips for the Holidays from Passion Family Dental North Lakes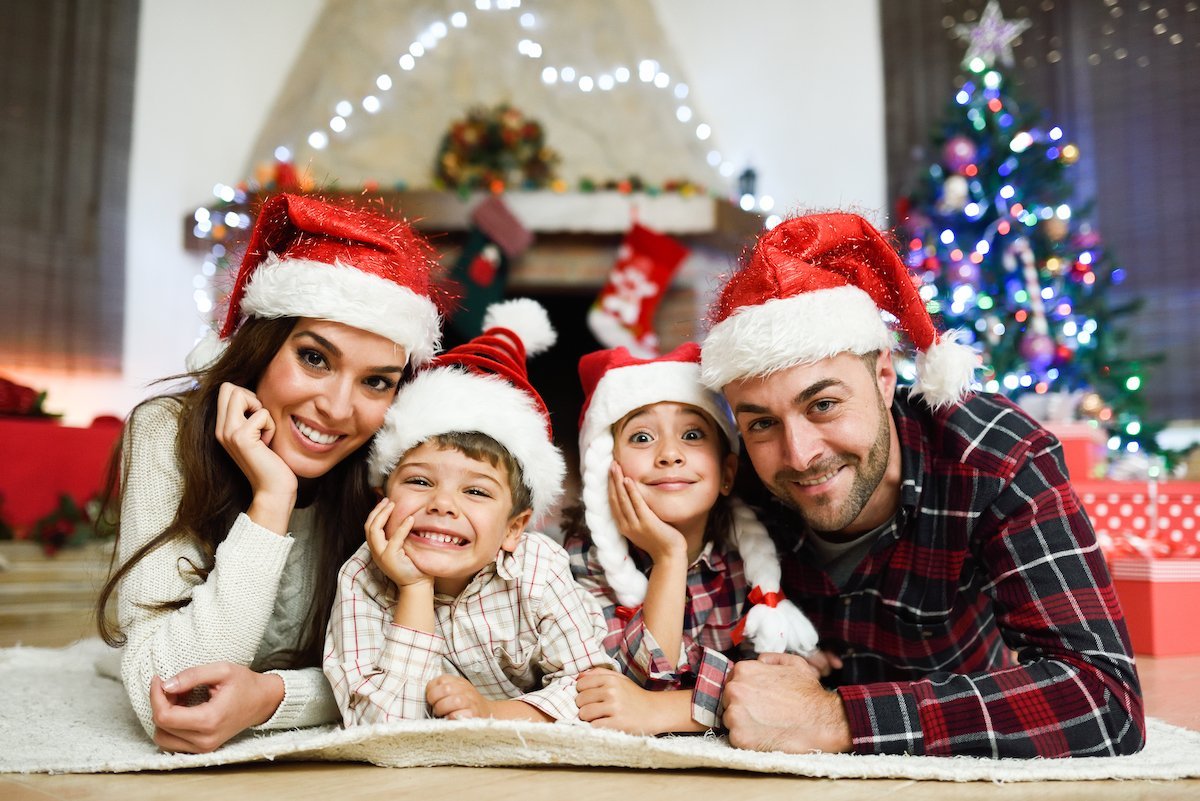 The holiday season is a time for friends and celebration.
Passion Family Dental North Lakes would like to offer our patients holiday best wishes and thank them for their friendship and support during 2019.
Because we want to see you, smiling and happy in the new year, we have a bit of dental advice for surviving the holiday with your oral health intact.
Holidays can mean more sticky, hard, acidic, sugary, and chewy foods; lots of candy canes, nuts and crunchy pork crackling!
These foods are threats to your teeth, which means during the holidays, you should also pay very close attention to your dental health.
At-home brushing twice daily and flossing can help prevent some of the damage caused by these yummy treats, as well as keeping up your preventative dental visits to Passion Family Dental North Lakes.
Finally, this time of year brings an increase in dental injuries. Families playing backyard cricket or children riding new bicycles and scooters and boisterous times in the pool, so be careful!
If you do suffer from dental trauma, Passion Family Dental North Lakes strives to provide same-day appointments for patients with dental injuries.
With that in mind, here are a few dental health tips to protect your oral health throughout the holidays and into the new year.
Let's start with our holiday diet!
Choose the right drink. Holidays come with a variety of social obligations, many of which contain opportunities to eat and drink with your friends and family.
It is essential to make the proper choices at these events, including your choice of drink.
Be particularly careful of sodas and alcoholic beverages. Sodas contain sugar and have high acid levels, both of which can damage teeth.
If you have to have a carbonated drink, reach for sparkling mineral water rather than a soda.
If you do drink soda, a straw can help to keep acid and sugar away from your teeth.
Try not to drink too much alcohol, which can dehydrate your body and cause dry mouth, which can lead to a rapid increase of bacterial acid.
Also, avoid highly colourful drinks (berry juices, red wine), which are more likely to stain your pearly whites.
Choose the right food. By following a few simple rules, you can protect your teeth, health, and waistline.
Avoid sticky, chewy, acidic, or sugary foods, such as candy canes (which are both sticky AND hard!), ice cubes, crunchy nuts, and other holiday treats.
"Avoid" does not mean you can never eat them but eat them in moderation.
And when you're done, help your mouth by brushing, rinsing with water, or using chewing gum to clean your teeth.
Limit eating sweet treats. Set a particular time for eating favourite treats. One strategy is to eat treats only during or after lunch or dinner.
Studies prove that you neutralise plaque acids (which can result from sweets) better during and after meals, because of a temporary increase in saliva production.
Splurge occasionally, to enjoy delicious seasonal foods.
But, balance those foods and drinks with crunchy fruits and veggies (carrots and celery are great choices) that help clean your teeth.
Whole grains, cheese, and some nuts are also excellent choices.
A bit of internet research can help you find your favourite healthy foods!
Don't use your teeth as tools or to chew on hard objects. This is often overlooked, but each holiday season Passion Family Dental North Lakes sees an increase in patients visiting us with cracked or chipped teeth because they used their teeth as a tool to open hard-shelled food.
The holidays come with packages that need to be opened, tape that needs to be cut, bottles that need to be opened, and nuts covered in shells.
Resist the urge to use your teeth in these cases.
Using your teeth as a tool can cause chips and breaks.
If you do suffer from any kind of damage to your teeth or mouth, Passion Family Dental North Lakes will do all we can to make it right, so you can resume enjoying your holidays.
Give teeth-friendly Christmas gifts. One way to keep candies and other sweets out of stockings is to give dental gifts.
Give children fun toothbrushes featuring their favourite characters or colours and toss in some dental floss with a surprising flavour.
Sugar-free chewing gum is another excellent choice, as it tastes like candy, but cleans gunky teeth. Maybe Mum and Dad might like an new electric toothbrush or a water flosser.
Still, have some fun! The holidays include the opportunity to occasionally overindulge or enjoy food and drink we don't normally have.
But enjoy these foods in moderation, and if you do indulge, treat your mouth properly afterwards.
Brush, rinse with water or chew sugar-free gum after enjoying a treat, keep up good oral habits at home, and if you have a scheduled dental appointment, be sure to keep it!
Help is at hand! We understand that toothaches and dental emergencies don't always occur when it is convenient so we make sure that we can be easily contacted.
If you find yourself needing dental advice outside of business hours or on a weekend or public holiday, jump onto Facebook Messenger and send us a message and we will get back to you as soon as we can.
The Passion Family Dental North Lakes Promise!
At Passion Family Dental North Lakes, we believe high-quality dental care can only be achieved by placing our patients first.
We have free parking, explicitly allocated for our patients is available on-site, as well as on-street parking.
We are wheelchair friendly!
Passion Family Dental North Lakes serves local communities in Mango Hill, Deception Bay, Griffin, Murrumba Downs, Redcliffe, Narangba, Petrie, Burpengary, Bracken Ridge and Morayfield.
New Patient Professional Check-up and Clean
Adult Check-up + Clean for $178 only. (Includes: Exam, Scale and Clean, Fluoride, two X-rays.)
To book an appointment, call us on (07) 3465 1199 or visit us online here.
We are located at Unit 4/6 Endeavour Boulevard in North Lakes.