Passion Family Dental North Lakes' Dental Health Resolutions for 2020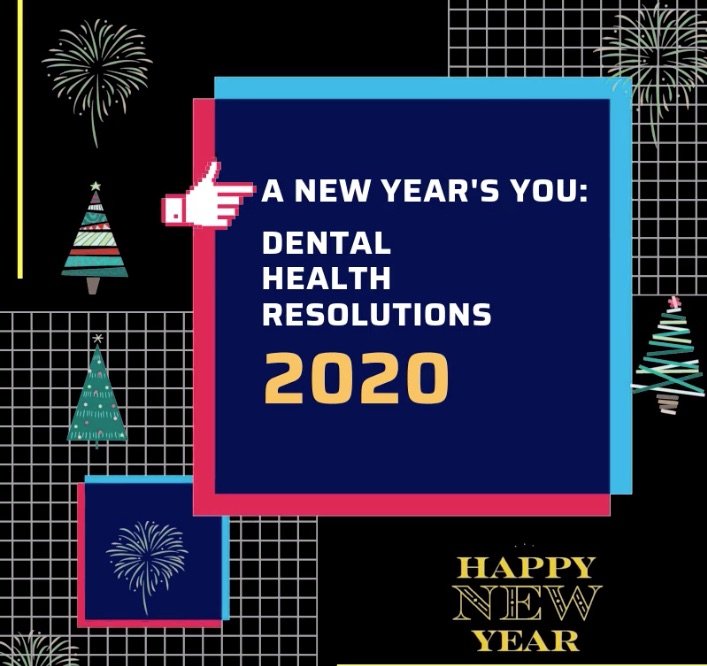 Each year, as the new year approaches, many of us sit down and list resolutions for the New Year – Resolutions that, if we keep, will make us happier and healthier.
Passion Family Dental North Lakes is no different, except we make resolutions that we intend will make us better dentists for our patients.
Of course, we have a few resolution suggestions for you, but let's take a look at our resolutions first.
Entering 2020, our most significant resolution is to remind ourselves to follow a code of conduct created by the Dental Board of Australia.
This code says, in part:
Minimising patient risk is an essential component of good practice.
Developing and maintaining our skills, knowledge, and professional behaviour are central aspects of good practice.
Practitioners must obtain informed consent for the care that they provide to their patients, clients, or caregivers. The care of children and young includes additional responsibilities for practitioners.
Making decisions about healthcare is a responsibility shared between the practitioner and the patients or clients (or their representative/caregiver).
Relationships based on trust and communications make it possible for practitioners and patients to work in partnership. We will practice effective communication in personal, written, or electronic communication.
We have a legal and ethical obligation to your privacy. Our staff will hold information about you in strict confidence unless the law or public safety considerations dictate differently.
Good practice includes cultural sensitivity and the awareness that some patients have additional requirements, modifying treatment appropriately.
Following this code, in 2020 we promise that we will continue to make our patients comfort our top priority.
To enable us to do this:
We resolve to keep you healthy and safe, which includes keeping our skills and knowledge up to date. Because new technologies and techniques are constantly emerging, Passion Family Dental North Lakes spends time in ongoing education. Our practice is science-base, effective, safe, clean, and sterile.
We resolve to respect your needs and wants. Patients have the right to make their treatment decisions.
We resolve to ensure your comfort with appropriate anaesthesia, technology, and behavioural approaches.
We resolve to be affordable. The cost of dental treatment can be threatening. At Passion Family Dental North Lakes, we help you maximise possible dental insurance benefits. Our goal is to have you pay as little money, out of pocket, as possible.
We resolve to meet the standards of the Australian Dental Association and other agencies that govern the dental profession.
We resolve to maintain our skills, knowledge, and professional behaviour by taking advantage of ongoing education and training.
We resolve to support your schedule. We begin and end our appointments on time, and we offer appointments on Saturday for your convenience.
We resolve to be honest.
We resolve to provide an environment in which you feel safe and comfortable. Your visit to a dental office should not cause anxiety, and if you have any fears, worries, or phobias, we will work with you to accommodate and ameliorate them. We are happy to discuss these issues during consultation.
To determine appropriate goals for your oral health, total health, and dental function and smile appearance, and prescribe the dentistry and treatment options best suited to your goals.
To answer every question thoroughly and with a full explanation of the tools, treatments, and costs involved in the procedure or treatment.
We also have a few suggestions as to what you might resolve
Brush for two minutes twice a day
Many people grab their brush in the morning and quickly remove the fuzz from last night, then drop the brush into a cup and forget about it for the rest of the day.
And some people repeat that process before bed. But most people don't brush for the two minutes it takes to remove decay and disease-causing bacteria entirely.
Schedule a dentist appointment twice a year
The New Year is the ideal time to complete any dental or cosmetic dentistry procedures that you put off in 2019. We recommend you and your family make bi-annual visits to Passion Family Dental North Lakes.
Regular dental visits make certain your oral health is optimised and catches dental problems early, protecting your health and wallet.
Drink lots of water
One of the best things you can do for your teeth is to drink water. Water washes away a lot of the bacteria and food stuck to your teeth. Water also supports the production of saliva, which helps defend your mouth against bacteria.
Up your nutrition
Eating well affects your dental and general health. Antioxidants and other nutrients found in nuts, fruits, vegetables, and legumes strengthen your body's ability to fight off bacteria and inflammation.
Crisp fruits and raw vegetables like carrots, celery, and apples help clean plaque from teeth and freshen breath by stimulating saliva production.
The Passion Family Dental North Lakes Promise!
At Passion Family Dental North Lakes, we believe high-quality dental care can only be achieved by placing our patients first.
We have free parking, explicitly allocated for our patients is available on-site, as well as on-street parking.
We are wheelchair friendly!
Passion Family Dental North Lakes serves local communities in Mango Hill, Deception Bay, Griffin, Murrumba Downs, Redcliffe, Narangba, Petrie, Burpengary, Bracken Ridge and Morayfield.
To book an appointment, call us on (07) 3465 1199 or visit us online here.
We are located at Unit 4/6 Endeavour Boulevard in North Lakes.