Overcome Dental Anxiety with Passion Family Dental North Lakes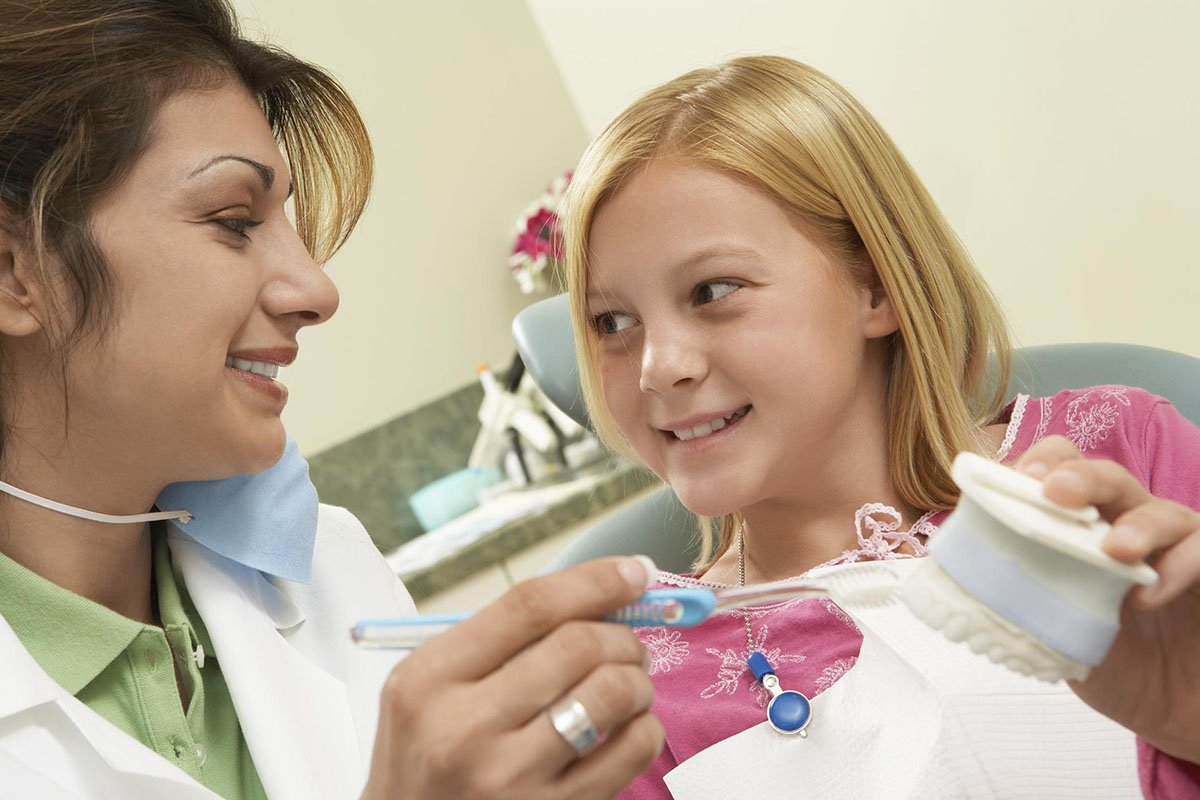 Dental anxiety is a fear of visiting a dentist and receiving dental care.
This acute fear, also called odontophobia, dentophobia, or dental phobia, affects people of all ages, genders, ethnicities, and socioeconomic backgrounds.
In fact, some estimates indicate that nearly 20% of Australians avoid the dentist due to anxiety and fear.
What this adds up to is that some patients are just plain too scared to visit their dentist's office.
The team at Passion Family Dental North Lakes care as much about your overall well-being as they do about your teeth, so we do all we can to help you overcome these fears.
If you don't visit our practice regularly, we can't help you achieve optimal dental health!
Even worse, dental anxiety can turn into a feedback loop, in which avoiding the dentist causes even more expensive and threatening conditions, making visiting the dentist even harder and increasing anxiety.
If this anxiety loop gets going, it leads to poor dental health that can build and threaten your overall health.
We will work with you to help you overcome your fears, resulting in you only needing to come in for a regular exam and cleaning rather than any major treatments.
To overcome dental anxiety, it is necessary to know more about it, which is why Passion Family Dental North Lakes has put together the following information on the causes of dental anxiety and how to deal with it.
What you should know about dental anxiety
Dental anxiety is common. A study in the Australian Dental Journal puts the rate of high dental fear in a range from 7.8% to 18.8%. And beyond even anxiety, dental phobia affects between 0.9% to 5.4% of us.
So while you may think you're the only one who avoids going to the dentist, rest assured that you aren't!
Because dental phobia is so common, we here at Passion Family Dental North Lakes have substantial experience helping patients overcome their dental anxiety with the treatment they need to achieve optimal oral health.
Staying away from our office isn't good for your health or smile, so we go that extra mile to make you feel as comfortable as possible.
We use our experience and understanding from working with so many anxious patients to make your visits to us as comfortable as possible.
Many of our patients come in for their first visit feeling terrified, but after they have met us and seen what we can do to ease their concerns, they leave feeling happy and more confident and looking forward to their next visit.
Symptoms of dental anxiety
Symptoms can include:
Crying or feeling physically ill when thinking about the dentist
Trouble sleeping the night before a dental exam
The nervousness that escalates while in the dental office waiting room
Discomfort at the thought of, or when, objects are placed in your mouth during dental treatment
Fortunately, there are proven ways to overcome dental anxiety!
Overcoming mild dental anxiety
Mild dental anxiety is nervousness and discomfort (as opposed to panic or terror). It can be treated in several ways.
Talk to your dentist to overcome your dental fears. Make sure your dentist understands your anxieties and works with and around them to make your time in the dental chair as easy as possible.
We can work as a team with you to make your visit as comfortable for you as possible.
Controlled breathing can relax and move your focus away from the dental chair. The easiest breathing technique is inhaling and exhaling through your nose for a slow count of three each way.
This technique is also helpful in overcoming any breathing issues that may result when strange objects are in our mouths.
Relaxation techniques can also be helpful. Bring music to your appointment, ask for your favourite radio station, or have the nurse talk to you about something.
If you like to know everything that is going on, ask the nurse or dentist to chat about your treatment progress as it happens.
Different distraction and relaxation strategies work differently for different people, so try a few techniques to see which works best for you.
Overcoming severe dental anxiety
Severe dental anxiety often cannot always be addressed using the steps above.
Severe dental anxiety is a psychological phobia unrelated to understandable nerves but more to irrational fears.
Severe dental anxiety is more difficult to deal with, but you can help overcome it in a few ways.
You can receive counselling for your phobia. Counselling addresses the underlying causes of your phobia and helps you work through them to move beyond them.
Because dental anxiety is so common, there are a wide number of support networks for people with these phobias.
Sedation is an option for severe sufferers of dental anxiety. In fact, sedation may be one of the best solutions to the problem, giving you a better chance of revisiting the dentist!
A dentist can prescribe medicines to help you relax and not stress over your appointment. Oral sedation leaves you aware and awake but also tranquil and drowsy.
If you choose to have oral sedation, please remember that you will need to bring someone with you to your appointment as you are not able to drive afterwards.
If you are interested in exploring sedation options, give us a call at Passion Family Dental North Lakes North Lakes!
A Passion For Great Dental Care!
At Passion Family Dental North Lakes North Lakes, we believe high-quality dental care can only be achieved by placing our patients first.
We have Free parking, allocated specifically for our patients, available on-site as well as on-street parking.
We are wheelchair friendly!
Monday – Friday: 8:00 am to 5:00 pm
Saturday, Sunday and after-hours by appointment
Call us on (07) 3465 1199 or visit our friendly team at Unit 4/ 6 Endeavour Boulevard in North Lakes.