When to start going to the dentist?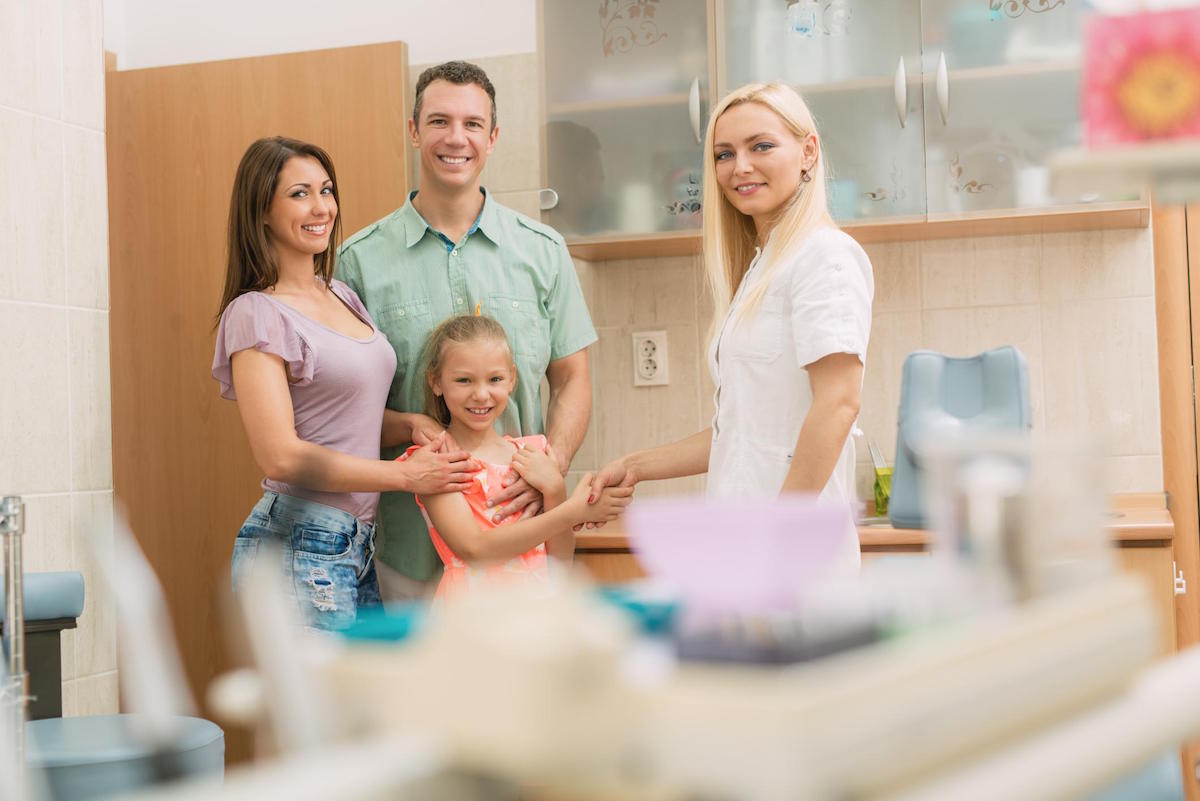 We recommend that children start visiting the dentist by about the age of two.
We make the appointment a fun, positive experience for the little ones by giving them a ride in our magic chair, counting their teeth and then, all going well, we will give the teeth a polish.
Parents can ask questions about thumb sucking, brushing techniques, nutrition and the risks of decay.
Another way to introduce a child to the dentist is to bring them with you when you have an appointment. If they see mum or dad having their teeth cleaned by the dentist, they will see how easy it is.
The process of having them go for a ride in the chair will then be far more natural for them.
The Do's of Dental Visits
Play dentist at home, explain that we help take care of their teeth
Tell your child they are going to meet the Tooth Fairies' friend or will be having a ride in a special chair
If the parent is nervous about the appointment the child can sense this anxiety so stay positive and keep your fears well hidden from your child
The Don'ts of Dental Visits
Don't tell your child that 'it won't hurt', to 'be brave' or not to be 'scared' – we want to keep all talk positive, by even mentioning these words you are putting the thought into their heads that it could possibly hurt
Don't use words like 'needle' or 'pull' and 'drill'
Don't use the dentist as a threat 'if you don't brush your teeth the dentist will pull your teeth out', this is a sure way to make them scared of the dentist!
The first visit to the dentist should be a special day for the whole family, feel free to take photos to share. This is the first step in what we hope is a lifelong and confident rapport with their dentist.
Call (07) 3465 1199 or visit us at Unit 4/6 Endeavour Boulevard in North Lakes.