4 Ways to Make Dental Hygiene for Kids Fun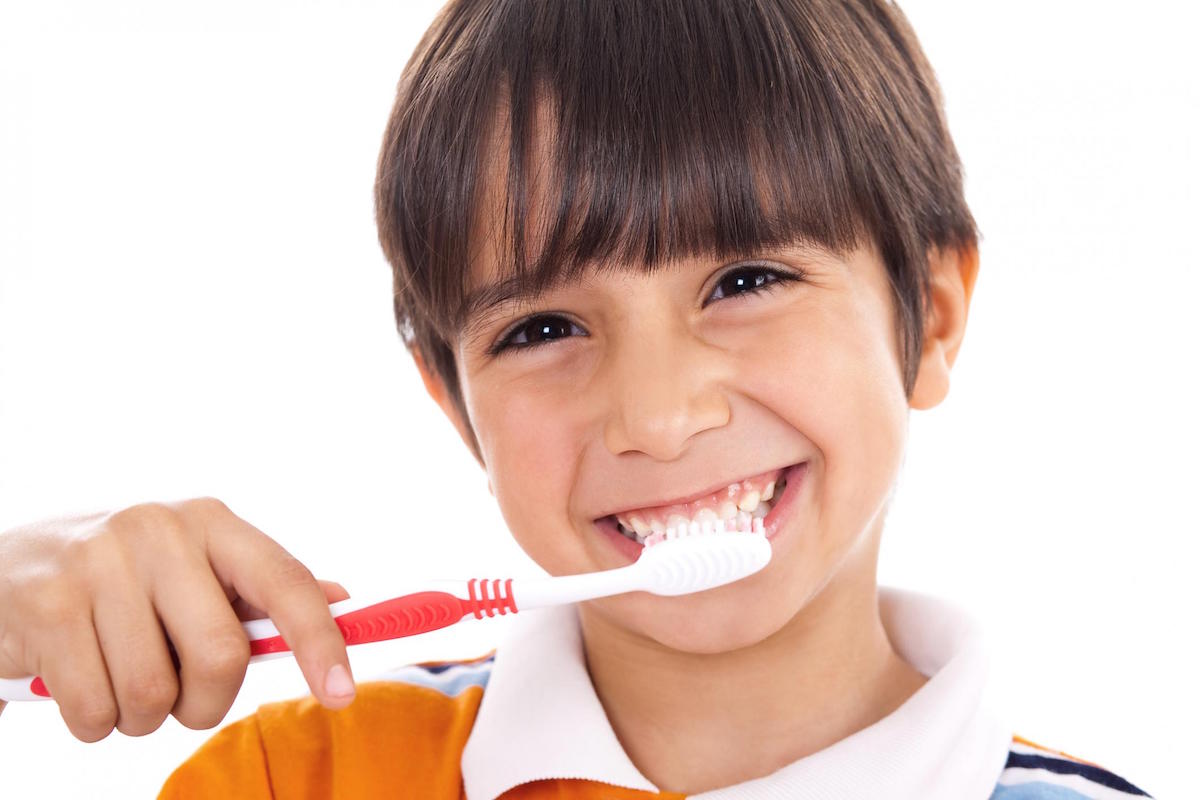 Good oral health habits are essential for children, and establishing them can be one of the more challenging tasks that a parent and child have to navigate.
Many young children resist when a parent tries to brush the child's teeth, and as they get older and become more independent, they often will no longer let a parent help them at all.
Younger children are not dexterous enough to brush their teeth sufficiently and will not necessarily take the time required to do a proficient clean.
A good guide to use for determining if your child is capable of brushing their teeth by themselves is if they are able to tie their shoelaces or tie a bow.
Once they can tie their shoelaces, they should be able to brush their teeth efficiently. Don't forget to teach them to floss too!
Often, children don't see the reason for an oral health care routine – the idea of decay and cavities is challenging for them to understand.
And yet, as adults, we know how necessary good oral hygiene habits are; the earlier they are instilled in children, the more likely the practices will stay with them and help them as they grow older.
To help you persuade your children to practice good oral hygiene habits, Passion Family Dental North Lakes has put together a list of tips that will help your child to enjoy oral hygiene and thus be more likely to have healthful habits.
As a bonus, we will reintroduce you to the Child Dental Benefits Schedule, a way in which some children can get basic dental care and training, without reaching into your purse or wallet!
Tips from Passion Family Dental North Lakes
#1 Brush and floss together
This is an easy one, and it appeals to children on at least two levels.
First, children often mimic their parents, so if you brush thoroughly for two minutes and happily, you can expect your child to join in.
When you are done brushing, floss your child's teeth or help them with flossing if they can do it independently.
Second, oral hygiene is a 'family' affair, a chance to get together and bond over some simple hygiene tasks.
To give brushing an air of fun, make up a rhyme about keeping teeth clean, tell an amusing story, or sing a song the child likes.
#2 Use a timer
Like adults, kids should brush for at least two minutes each time. And timekeeping is not a skill that most children have.
So, to keep them at their brushing, play their favourite music for two minutes, or get an old-fashioned sand timer to watch.
Many free apps make brushing enjoyable for children; try downloading one and show your child that brushing can be fun!
If you buy your child an electric toothbrush, get one that buzzes, plays music, or lights up after two minutes.
#3 Special toothbrush and toothpaste
To many children, it seems like all their decisions are made for them – what to eat, what to wear, and where to go.
So, when it is time to buy a new toothbrush for your child, bring them along and let them choose.
There are colourful brushes, animal-themed brushes, brushes with favourite cartoon characters, and so on.
Giving your child decision-making power is a great way to involve them in oral hygiene.
Adopt the same approach with toothpaste, but be sure to get a toothpaste that will be effective and does not contain sugar.
#4 Reward systems
To make brushing and flossing something more than just an obligation, create a reward system.
You can use gold stars, charts, even posters to track their progress. When they reach their goals, reward them with something fun and tooth-healthy!
But, by introducing hygiene and dental visits as fun and exciting, you can persuade your child that oral hygiene is an enjoyable family activity that they will learn to look forward to.
A child with good oral hygiene habits dramatically increases the chances of good oral and overall health as they grow older.
And there is one more thing – don't forget to look into the Child Dental Benefits Schedule.
The Child Dental Benefits Schedule
Medicare's Child Dental Benefits Schedule offers eligible children between 0-17 years of age access to basic dental services benefits up to $1,052 per child over two years.
Eligible children are able to receive the following preventative and restorative treatments:
Dental exams
Check-up and clean
X-rays
Fluoride treatment
Tooth fillings
Fissure sealants
Tooth extractions
Root canal treatment
A child is eligible if their parent, carer, or guardian receives:
Family Tax Benefit Part A
Parenting Payment, or
Double Orphan Pension
ABSTUDY
A child is eligible if they receive:
Family Tax Benefit Part A
Carer Payment
Disability Support Pension
Parenting Payment
Special Benefit
Youth Allowance
Financial assistance under the Veterans' Children Education Scheme (Limitations apply)
Financial assistance under the Military Rehabilitation and Compensation Act Education and Training Scheme (Limitations apply)
Benefits cannot be used for cosmetic dental, orthodontics, or paid services provided in a hospital.
The Passion Family Dental North Lakes Answer!
At Passion Family Dental North Lakes, we believe high-quality dental care can only be achieved by placing our customers first.
Free parking, explicitly allocated for our patients, is available on site, as well as on-street parking. We are wheelchair friendly!
We are open from Monday to Friday, 8:00am to 5:00pm.
Children's Dental
– Children's check-up & clean (under 6 years old) $85*
– Children's check-up & clean (6-12 years old) $118*
Includes: Exam, Scale and Clean, Fluoride, two X-rays
Child Dental Benefits Schedule
FREE Kids Dental
Bulk Bill for children who are eligible for Medicare Child Dental Benefit Schedule
Up to $1,052 worth of dental treatments over two years
To book an appointment, call us on (07) 3465 1199 or book your appointment online.
We are located at Unit 4/6 Endeavour Boulevard in North Lakes.