Does Tooth Decay in Milk Teeth Affect Permanent Teeth?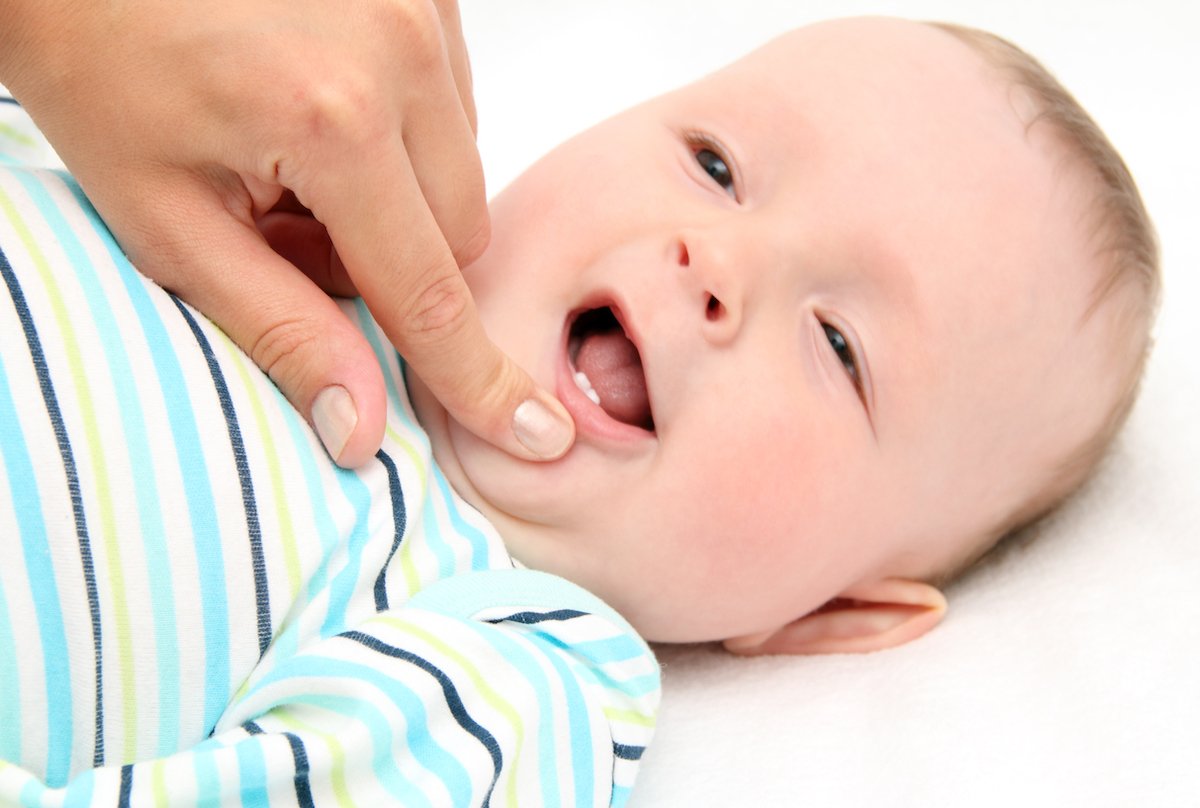 Looking after our children's baby teeth (also known as milk teeth) is just as important as looking after their adult teeth (permanent teeth).
Many of us think something like, "Well, they are temporary, they can't really be that important, right?" or "Why worry about them when they are going to fall out anyway?"
The Australian Dental Association has released a report card called The Oral Health Tracker (the Tracker) that shows the current national status of the oral health of both adults and children here in Australia.
In 2018 an alarming 34.3% of children aged 5-6 years of aged have experienced decay in their baby teeth.
6.8% of children aged 5-14 years of age experienced a toothache, while 9.3 children out of every 1,026 were hospitalized with dental problems that could have been prevented if they had visited a dentist sooner.
To see the Oral Health Tracker click here.
At Passion Family Dental North Lakes, we're trying to spread the word that baby tooth decay is not just a problem for the moment, one that will go away eventually. Instead, it is a problem that can have an impact over a lifetime.
Why worry about temporary teeth?
Many parents wonder why, if baby teeth are going to fall out, they should be taken care of?
There are multiple reasons to take care of temporary teeth. Temporary teeth play an important part in speaking, eating, and even how we breathe.
Most importantly, for dental health, temporary teeth mark out space for the permanent adult teeth that will follow, helping them come in straight and regularly distributed.
Here is a closer look at the functions of baby teeth:
Primary teeth make space for adult teeth and, when they erupt, guide them into the proper position in the bite. Early loss of primary teeth increase the chances of the child needed orthodontics.
Dental pain from cavities can adversely affect chewing, leading to the possibility of poor nutrition. If cavities are unaddressed, an infection may set in and reach other areas of the body and the brain. This sadly can sometimes be fatal.
If baby teeth develop an abscess or infection tooth development can be retarded, leading to damage to the permanent tooth below.
The tongue, lips, and cheeks work together to help us speak. If baby teeth are lost prematurely, it can lead to permanent problems with pronunciation.
Self-esteem – Decayed teeth are unattractive and can decrease a child's confidence and self-esteem.
But it's not just about keeping teeth safe:
Childhood cavities are linked to malnutrition – low vitamin D, low calcium, and albumin concentrations, as well as elevated PTH levels.
Childhood cavities are linked to eating disorders
Childhood cavities are associated with Iron deficiency anaemia
Childhood cavities are linked to extremes of failure to thrive and obesity
Signs and symptoms of tooth decay in babies
Common symptoms and signs of decay include:
Dark spots on the teeth
Brown spots on the teeth
Pain around the teeth
Swelling around the teeth
Bad breath
If decay is not properly treated, symptoms will continue to worsen, baby teeth can be lost, and even permanent teeth can be affected.
Here's what you can do
Instil excellent dental hygiene habits. Teaching your children good dental habits is a key part of parenting. You want to put your children on the path to good oral health and instilling good daily dental habits is one of the best ways to ensure this.
Make brushing and flossing fun! One proven way to get your children in the habit of brushing their teeth twice a day is to lead them by example.
Let your kids see you brush your teeth every morning and night. In fact, make it a habit of brushing and flossing with them. This makes sense, as until your kids reach six or seven, they will need your assistance with brushing and flossing.
Electric toothbrushes can add fun to toothbrushing, just make sure they are being used correctly and for the same necessary two minutes each time. There are also many apps available now that will make toothbrushing fun for everyone.
Toothbrushing. Begin brushing is as soon as the first baby teeth appear. Even before that, a parent or caregiver should use a clean, damp washcloth to gently wipe the infant's gums to reduce bacteria build-up.
Starting at age 2, a brushing routine should be established using a smear of fluoride toothpaste. For toddlers, parents can use a child's size soft toothbrush with water and a pea-sized amount of toothpaste.
Children need help brushing until at least age 6, at which point they can take over brushing by themselves and also learn to floss.
Until this age children are simply not dexterous enough to manage sufficiently by themselves. A good guide is that if they are able to tie their own shoelaces or a bow, then they can brush their own teeth.
Reward your children for brushing their teeth
Purchase, print out, or make your own calendar. Every night or morning after your child has finished brushing his teeth, reward the effort with a sticker on the calendar to mark a successful cleaning.
If your child fills up a full month of the calendar with stickers, reward them with something like a bonus in allowance or a toy.
Regular Dental Visits
We recommend bringing children in for regular dental visits so that we can monitor their overall all oral health and hygiene habits. We can catch problems early and give tips and advice on how to improve cleaning techniques at home.
These appointments are always a lot of fun for the children and help to establish a trust and relaxed approach to treatments that older adults sometimes dread.
High-Quality Dental Care in North Lakes
At Passion Family Dental North Lakes, we believe high-quality dental care can only be achieved by placing our customers first.
We have Free parking, allocated specifically for our patients is available on-site, as well as on-street parking
We are wheelchair friendly!
Your North Lakes dentist serves local communities in Mango Hill, Deception Bay, Griffin, Murrumba Downs, Redcliffe, Narangba, Petrie, Burpengary, Bracken Ridge and Morayfield.
Free Kids Dental
Check your kids' eligibility for $1,026 in dental benefits to use on selected dental services.
If you are worried about your baby's tooth development, call us on (07) 3465 1199 or visit us online here.
We are located at Unit 4/6 Endeavour Boulevard in North Lakes.