The Charcoal Toothpaste Trend – is it Safe or Not?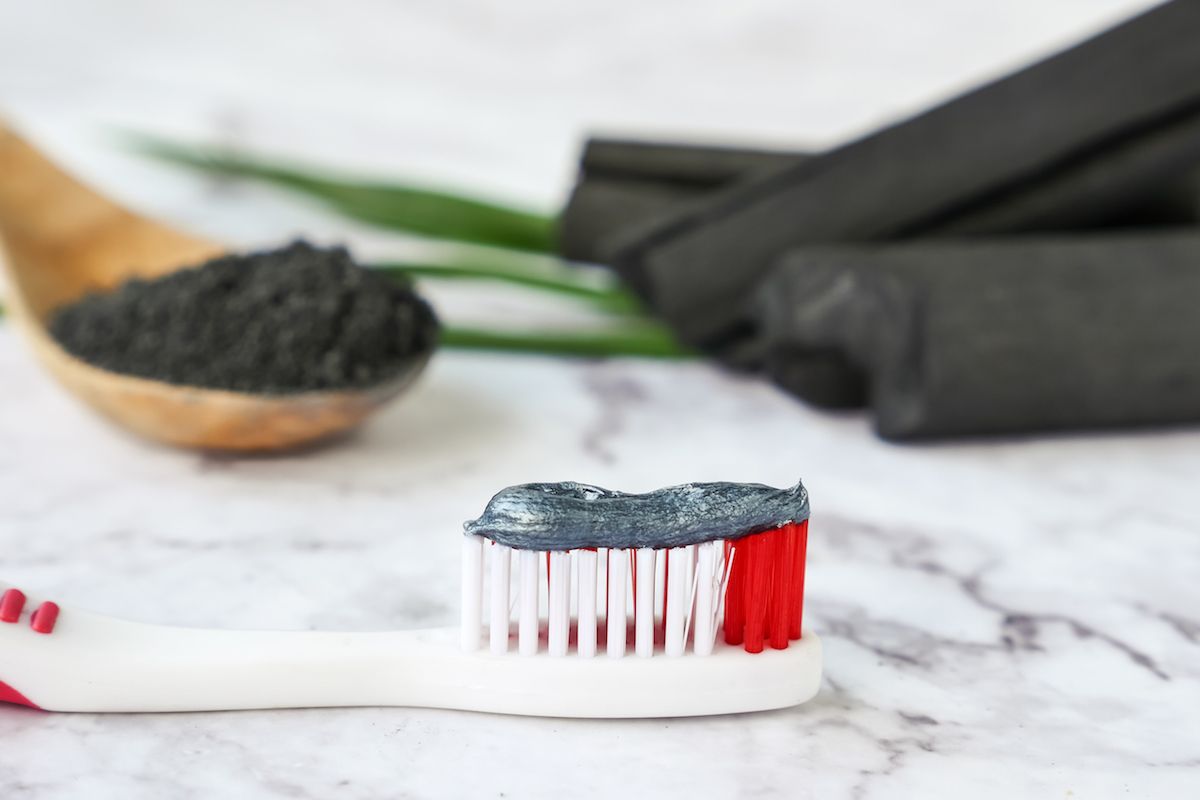 Charcoal toothpaste has become a trending topic in personal care and beauty.
You may have seen it on social media used as supplements, in skin care products, and even as toothpaste. All of this attention is due to charcoal's alleged cleansing properties.
Proponents of charcoal-based toothpaste say that this cleansing ability makes charcoal uniquely suited to whiten teeth and keep dental health in tiptop condition.
At Passion Family Dental North Lakes, we're not so sure that this trendy new approach is useful for dental care, and we have some concerns that it may cause harm.
So, let's take a closer look at charcoal toothpastes, their advantages and disadvantages, and discuss a few more traditional approaches that are likely to be safer, quicker, and more effective.
What is it about charcoal?
In fact, activated charcoal can have beneficial effects for humans, because it has a remarkable ability to remove harmful toxins from the body.
This ability is why charcoal is often used in cases of overdose or accidental poisoning. Advocates of charcoal toothpaste reason from this that charcoal can clean teeth and even detoxify the mouth.
Science, however, doesn't seem to support this, and on closer inspection using charcoal for oral care may come with a substantial downside.
Potential Negative Effects
Dentists and scientists are agreed that the idea of using activated charcoal to whiten your teeth may sound good, but in fact, it probably causes more harm than good and should be treated like any health fad – carefully.
Many dentists note that there are no studies demonstrating that charcoal based dental products are proved to work or have any positive dental effect.
In fact, the abrasiveness of charcoal can actually work against keeping your teeth white and go on to harm them.
If charcoal is used too often or too vigorously, it can erode enamel, and once enamel is gone, it can't be replaced.
In the short term, teeth may look whiter, but eventually, the yellow-coloured dentin below begins to shine through, and the teeth are permanently discoloured.
This is not the only effect abrasion can have – it can also lead to increased sensitivity to extreme temperatures as well as dental decay.
Even worse risks may lurk just around the corner as charcoal particles can get stuck between and around the teeth, and on the gum line, making your mouth look unattractive.
Frequently users of charcoal toothpaste report that they need to use conventional toothpaste after their first brushing, just to clean the charcoal off their teeth.
There may be other health risks associated with charcoal as well – some of these charcoals contain polyaromatic carbons and bentonite clay, both of which are carcinogenic.
Charcoal's absorptive properties may also mean that it interferes with the uptake of oral medicine and/or may remove beneficial substances from the mouth. The fact is that science does not know.
Finally, this toothpaste usually does not contain fluoride (less than 10 per cent does), and fluoride is a crucial aspect to protecting your teeth with toothpaste – it protects and remineralises tooth enamel.
What does all this mean?
While charcoal toothpaste may seem trendy and modern, it has no scientifically proven benefits, and it comes with a host of potential side effects that can be damaging.
Fortunately, if your teeth are stained or discoloured, Passion Family Dental North Lakes has whitening options that are proven to be safe and effective.
These options include professional tooth whitening and veneers, and if dark fillings are not for you, our attractive white fillings.
Professional tooth whitening is given in at-home or in-office versions. At-home whitening uses custom-designed trays to hold gel to your teeth.
These trays are applied once a day, for one week to two weeks. You can control how white your teeth get and stop the treatment when you feel your teeth are white enough.
You can even keep your trays and do 'top-up' whitening in the months, even years, ahead. In-office treatment is quicker, taking only one visit to our office, but can sometimes cause a little sensitivity.
Veneers are wafer-thin shells of porcelain that go over your teeth. They are used in case of discolouration that can't be whitened, or slightly mis-shaped or positioned teeth.
Finally, white fillings are a replacement for old-fashioned metal or amalgam fillings, which are obvious and not so attractive in your mouth when you smile.
Safe, professional whitening from Passion Family Dental North Lakes
Veneers from Passion Family Dental North Lakes
White fillings from Passion Family Dental North Lakes
The Passion Family Dental Answer!
At Passion Family Dental North Lakes, we believe high-quality dental care can only be achieved by placing our patients first.
We have free parking, explicitly allocated for our patients available on site, as well as on-street parking.
We are wheelchair friendly!
North Lakes dentist also serves local communities in Mango Hill, Deception Bay, Griffin, Murrumba Downs, Redcliffe, Narangba, Petrie, Burpengary, Bracken Ridge and Morayfield.
Customised Take-Home Whitening Kits for only $180 per arch*
Call us on (07) 3465 1199 or visit us at unit 4/6 Endeavour Boulevard in North Lakes.